Rauner launches college and career planning tool
ILCollege2Career.com allows parents, students to compare employment, earnings post-graduation from Illinois colleges and universities



Send a link to a friend Share
For the first time, Illinois high school students will have access to data which shows how much they might earn if they graduate from colleges and universities located in the state.

ILCollege2Career.com, unveiled at Gov. Bruce Rauner's quarterly Children's Cabinet meeting today, links employment and higher education data so users can compare the relative earnings value of college degrees. The data is broken down by schools and area of study, so that students can compare the earnings potential of business degrees, for example, from different public and private institutions in the state.

The idea is to help students and parents make college decisions based on an evaluation of real-time successes of a school's graduates, in addition to other factors such as cost, average debt levels, and likelihood to graduate on-time. The tool will also show the benefits of investing in higher education, as it demonstrates how connected our thriving higher education system is to the workforce development of our state.

"ILCollege2Career.com is groundbreaking for our state," Rauner said while introducing the tool to Cabinet members at the meeting at Springfield High School. "Education has been my top investment priority for many years. In order to grow our economy, we need to give our young people the best education system possible, so they will choose to live, learn and work here in Illinois. This multi-agency effort is making it easier for our students to be informed about their higher education choices and illustrates the competitiveness of our schools right here in the state."

ILCollege2Career.com is the product of collaboration between the Governor's Office, Illinois Board of Higher Education (IBHE), the Illinois Community College Board (ICCB), the Illinois Student Assistance Commission (ISAC), and the Illinois Department of Employment Security (IDES).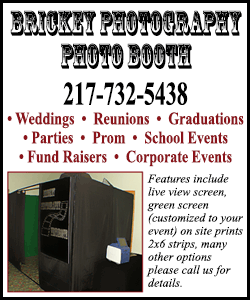 "IDES works with employers on a daily basis to help deliver them a quality workforce," said IDES Director Jeff Mays. "The College2Career tool can help deliver that workforce by giving students and their families a clear picture of what Illinois higher education has to offer. If we keep more of our students in state, we have a better chance to keep them here when they graduate into our workforce."

In addition to helping students and parents make informed decisions, the tool allows prospective employers to compare not just schools, but programs within schools to project the quality of employee they are getting. As the schools turn out a strong workforce, the business community will see their value.

"The fact that the tool is Illinois-centric and highlights many of the positive things colleges are doing in preparing the future of the Illinois workforce is fantastic," said Tom Cross, chairman, Illinois Board of Higher Education. "The companion tool that was developed specifically for the colleges and universities should also be lauded, as schools will be able to use it to drive decision-making and to better align their program offerings with workforce demand."

Another main goal of the tool is for higher education institutions to have feedback loops on the outcomes of their students, to foster insights and drive improvements in course offerings and support services. The mobile-friendly website has two aspects: a public-facing student/parent portal and an internal institutional researcher portal for each two- and four-year Illinois college and university.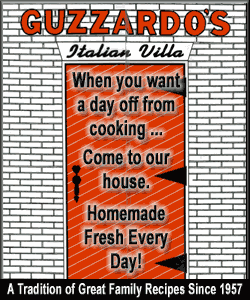 This announcement follows a number of recent education achievements in the state including:
$25 million allocated for higher education in FY19 and merit-based scholarship program AIM HIGH to encourage our best and brightest high school grads to stay in Illinois for college;


Newly signed Senate Bill 2559 requiring ISAC to develop a three-year pilot program to better educate students on loan amounts, repayment and interest;


House Bill 4781 creating a task force to study how student college or career interest data can be collected and shared between high schools and colleges so higher education institutions will be able to enhance their programs and services to support the specific needs of their incoming student body;




HB5020 that revises the Monetary Award Program (MAP) to prioritize access for existing grant recipients, and;


SB2354 increasing degree-advising services and making it easier to transfer credits between Illinois schools.
"Consistent with our mission to help make college more accessible and affordable for Illinois students, ISAC is pleased to have helped build a tool that can help students make more informed decisions about college and career," said Eric Zarnikow, executive director of the Illinois Student Assistance Commission. "We look forward to seeing it grow and become even more robust and useful."

This project, several years in the making, was greatly helped by a tremendous partnership with schools throughout the state. In fact, nearly 100 percent of Illinois schools participated in the project — that's all 48 community colleges and 60+ four-year universities in the state. This project was not legislatively mandated or required. Education officials recognized the benefit of ILCollege2Career for both students and schools.

"We at IBHE are excited about the launch of this powerful tool that quickly and easily touts Illinois' college and university programs, graduation rates, costs, potential for financial aid and more," said Dr. Al Bowman, executive director of the Illinois Board of Higher Education. "College2Career is going to make the college search so much easier for Illinois students and their families."

"As a state, we are moving away from just generating data for compliance purposes to using data to transform decision-making at the local, regional and state level," said Karen Hunter Anderson, executive director of Illinois Community College Board. "The Illinois College2Career tool gives high school students and parents, as well as nontraditional students, more transparent and easily accessible information about their post-secondary choices and careers."

Technical assistance for this project came from the Harvard Kennedy School Government Performance Lab (GPL).

"Our goal is to do what we can to keep our best and brightest talent home," Rauner said. "Illinois is a large and diverse state. So if a student lives in one college town and wants to go elsewhere, we can show them they have a broad choice of college towns to choose from in Illinois. Those kids who want to go to the 'big city' can see that one of the greatest cities in the world is a short car or train ride from home and has a broad offering of quality colleges and universities to choose from. Once those students have graduated, they may be more open to looking to stay 'home,' whether that is in Chicago or another part of our wonderful state."
[Office of the Governor Bruce Rauner]