Rivers Leads Illini Over Western Illinois, 34-14
By Jeff Mayfield

Send a link to a friend
[September 11, 2018] Upon first glance and if you haven't been keeping up with the Illinois Fighting Illini football squad closely you may think that this reporter got it wrong.
You might be thinking, "Isn't A. J. Bush the Illini quarterback?" And the answer is yes he was. But after getting shaken up in the first half Saturday night, M.J. Rivers II, a freshman, popped off the bench and decided to take the reigns of this football club. Even if A. J. returns to health it might be hard to bump Rivers out as our chief signal caller.

He brought electricity and excitement as well as leadership guiding the Illini to two touchdowns both passes to Edwin Carter, one an 18-yard touchdown tied the score, the other, a 16-yard touchdown put Illinois out in front. That put Illinois up 14-7 at halftime and they never lost the lead again.

The Illini racked up 293 rushing yards led by the explosive runs of Mike Epstein. He rumbled for 105 yards on just 8 carries a whopping 13.1 yards per carry! Reggie Corbin also pitched in 63 tough yards on 15 carries.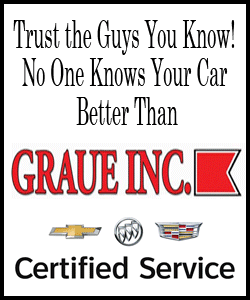 In the second half the Illini built on their lead. They used the 3rd longest field goal in Illini history, a 54-yarder by Chase McLaughlin, and a blocked punt by Dawson DeGroot that was scooped up for a 2-yard score by Stanley Green to push the score to 24-7 and they were never headed after that.
With the win over the Leathernecks the Illini move to 2-0 on the young season. But the intensity will ratchet up significantly this Saturday. Illinois will host the University of South Florida at Chicago's Soldier Field.
[By JEFF MAYFIELD]
Respond to the writer at jeffqmay@gmail.com.