Heaven Bound to perform at final summer concert in San Jose September 23rd
Send a link to a friend Share
[September 10, 2018] The fourth, and final concert of this summer's San Jose Community Concert series will feature Gospel music singers "Heaven Bound" on Sunday, September 23, 2018, at 6:00 p.m.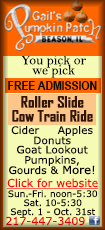 The concert will be held at Pree Park, 200 S. Second Street, San Jose. In the event of inclement weather (rain, heat, etc.), the concert will be held in the fellowship hall of the San Jose United Methodist Church, 600 S. First Street, San Jose.

Heaven Bound is comprised of four friends, who have performed gospel music together for over 20 years. Each member of the group has a musical background and have and do perform with other groups while traveling as Heaven Bound presenting the gospel to the public.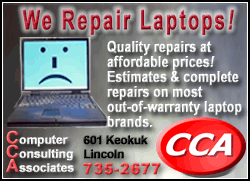 Three members of the group are cancer survivors and they praise God for his goodness in healing them from cancer and allow them to be involved with gospel music. They are a diverse group of individuals who have come together to perform God's music.

Harold Edwards sings lead for the group and says "I believe God is in charge of our group, and we go where he heads us. None of us are trained singers, but we believe we need to sing the gospel because we are living in the last days of the last days."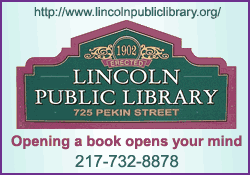 Karen Martin sings alto for the group. For many years she had a hand choir for the deaf and was involved in a street ministry handing out information and bring the word of Jesus to the homeless. She believes the only way people are going to hear about Jesus is for each of us to tell them.
Gene Hooper is the guitar player for Heaven Bound. Gene paled country music for over 20 years in bars and wherever they needed his group. One day he said he'd had enough of the bar scene and gave his life to Christ and now plays only gospel music.
Make plans to attend this exciting event. This is a free concert and everyone is welcome. Beginning at 5:00 pm there will be activities and FREE food. The concert will begin promptly at 6:00 p.m. Please sure to bring your lawn chairs.

This concert series in a four-concert series sponsored by the San Jose Christian Church, San Jose United Methodist Church and St. Luke Lutheran Church. The final concert for the summer will be September 23rd featuring Heavenly Bound.

Please join us for these concerts. Everyone is welcome.
[San Jose United Methodist Church]