First two U.S. troops from North Korean remains identified
Send a link to a friend Share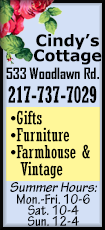 [September 11, 2018] By Phil Stewart

JOINT BASE PEARL HARBOR-HICKAM (Reuters) - The U.S. military has identified the first two American troops from 55 boxes of human remains from the 1950-53 Korean War that North Korea handed over in July, the agency leading the analysis said on Monday.

The identities are expected to be officially announced in the coming days after the troops' relatives are informed.

"We will notify the family first," said John Byrd, director of scientific analysis at the U.S. Defense POW/MIA Accounting Agency, as he stood among the remains undergoing review in Hawaii.

President Donald Trump's administration has hailed the handover of the remains as evidence of the success of his summit with North Koran leader Kim Jong Un in June. The White House said on Monday it was looking at scheduling a second meeting.

Critics, however, say the summit has so far failed to deliver on promised steps to get Kim to abandon his nuclear weapons program.

The identifications will chip away at the 7,699 U.S. troops who the U.S. military says remain unaccounted for from the Korean War. About 5,300 were lost in what is now North Korea.

Forensic anthropologists are combing through the remains at a secure facility on Joint Base Pearl Harbor-Hickam.

Byrd and Jennie Jin, who leads the agency's Korean War Project, explained the painstaking identification process which includes methods for finding DNA in bone fragments.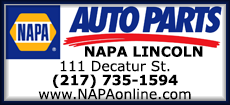 Sampling for DNA analysis has been carried out so far on about half of the boxes of remains, they said. Some bone fragments are as small as a quarter. Other bones have decayed so much that they are little longer than a pencil.

'HUGE BATTLE'

However, the sets of bones from the two soon-to-be-identified troops are far more complete.

"We noticed ... within a few seconds of opening up the box, and pulling him out, that we think this individual is African American and tall and slender," Byrd said. "And that kind of realization that we have was made possible because of the relatively more complete condition (of the remains)."
The remains of both servicemembers came from the same 1950 battlegrounds near the Chongchon River in what is present-day North Korea. U.S. troops suffered heavy casualties there against Chinese forces that had intervened in the war.

"It's a huge battle," said Jin, who estimated that 1,700 of the missing U.S. forces from the war came from that fight alone.

[to top of second column]
Jennie Jin, a forensic anthropologist who leads the Korea War Project at the Defense POW/MIA Accounting Agency (DPAA), shows some of the objects that accompanied the human remains handed over by North Korea, including a wallet, buttons and canteens, at Joint Base Pearl Harbor-Hickam, Hawaii September 10, 2018. REUTERS/Phil Stewart
She spoke above tables of bone fragments, still separated with numbers corresponding with the 55 boxes.

Other tables included personal objects from soldiers that don't have any identification on them, including buttons, canteens and old boots.

Byrd acknowledged that it could take months for the next round of identifications. "There could be some more and maybe right after Christmas," he said.

Jin, a South Korean-born American citizen, said the work has a personal connection. Her grandfather, now 90, is a survivor of the war who came from one of the areas of present-day North Korea that saw some of the heaviest fighting. He was evacuated south on a U.S. Navy ship, she said.

"It's really personal to me," Jin said.

The July transfer coincided with the 65th anniversary of the 1953 armistice that ended fighting between North Korean and Chinese forces and South Korean and U.S.-led forces under the U.N. Command.

The two sides remain technically at war because a peace treaty was never signed.

The United States and North Korea conducted joint searches for remains from 1996 until 2005, when Washington halted the operations citing concerns about the safety of its personnel as Pyongyang stepped up its nuclear program.

(Reporting by Phil Stewart; Editing by Paul Tait and David Stamp)
[© 2018 Thomson Reuters. All rights reserved.]
Copyright 2018 Reuters. All rights reserved. This material may not be published, broadcast, rewritten or redistributed. Thompson Reuters is solely responsible for this content.