COUNTRY Financial® Supports Local Police Department with Education Funding Through Operation Helping Heroes Donation



Send a link to a friend Share
COUNTRY Financial Representative Joe Ryan is pleased to announce Lincoln Police Department as 2019 a recipient of a $750 COUNTRY Financial Operation Helping Heroes Donation. Ryan presented the donation to Lincoln DARE Officers recently to assist with education programs for local students.

"Our local law enforcement officers go above and beyond, serving others selflessly and providing an invaluable service to our community," said Ryan. "COUNTRY Financial recognizes the work of our officers who put their lives on the line daily to protect our community, but we are also eager to support community safety education that is proactive in helping our students learn and make connections directly with our officers."

Three officers, along with Chief Paul Adams and Deputy Chief Matt Vlahovich accepted the donation on behalf of the DARE program.

"This year, because of donations like this one from COUNTRY Financial, our program has given so much back to the youth of our community," said Lincoln Police Department DARE Officer Christy Fruge. "Along with being in each of the schools daily to help build a relationship with our kids, we are able to take over 200 5th and 6th graders to a Peoria Chiefs baseball game and host a pizza party with a DJ for close to 300 students."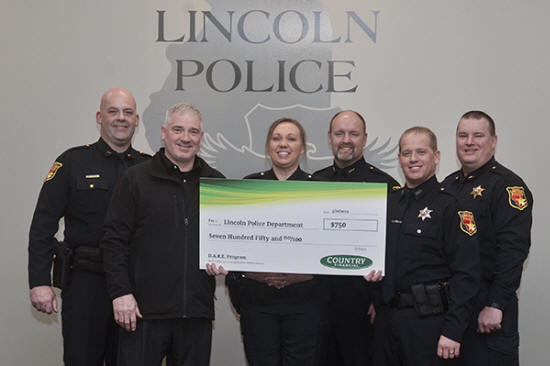 Left to right – Deputy Chief Matt Vlahovich, COUNTRY Financial Representative Joe Ryan, Officer Christy Fruge, Chief Paul Adams, Officer Chad Eimer, and Cpl. Shawn Pettit.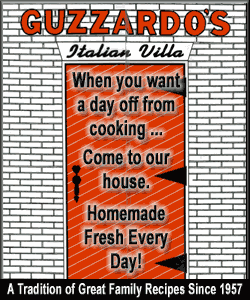 COUNTRY Financial initiated Operation Helping Heroes in 2015 to support non-profit events and programs that benefit active duty service members, veterans and their families. More recently, Operation Helping Heroes expanded to provide support for emergency first responders. In 2019, COUNTRY Financial and its financial representatives have already provided more than $500,000 in donations to first responders and service members.

###

About COUNTRY Financial®
COUNTRY Financial serves about one million households and businesses throughout the United States and offers a full range of financial products and services from auto, home, business, farm and life insurance to retirement planning services, investment management and annuities.
[Chris Coplan
Public Relations Specialist]