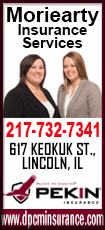 The tractor pulls have been a popular event for the past 53 years, bringing in several local competitors as well as many from around the state and nearby Midwest states.
Logan County Fair's Tractor Pull includes seven different weight classes ranging from as garden tractors as small as 1,050 pounds to pro-stocks as large as 9,500 pounds.

This highly competitive event awards a total of $13,800 in cash prizes with the "pullers" using various sizes of modified farm tractors and trucks to pull sleds loaded down with weights.

Though a "full pull" is 320 feet, going that distance becomes difficult the further the sled is pulled due to the weights being added to the front of the sled causing greater resistance. The dirt track also makes it challenging, so it was leveled out between each pull.

Tractor Pull Department Superintendent Darrell Ebbersten said that previously the average pull was between 220 and 300 feet. This year, several contestants exceeded the 320-foot mark.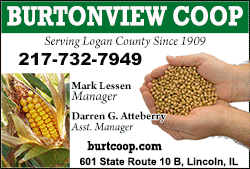 First up in the afternoon events were the garden tractors, which are similar in size to a riding mower but have enough horsepower to pull a sled with weights between 8,000 and 10,000 pounds. This class had almost a dozen contestants and Darren Binkley had the furthest pull in this class at 310 feet and 11 inches.

Announcer Art Downs said many of these tractors have been "beautifully restored" and "most stick to Cub Cadets chassis" along with other innovations. Most contestants also have names like "Moneymaker" and "Serious Business" for their tractors.

The next weight class was for 5,500-pound tractors like many farmers use. This group includes two classes. One is made up of antique tractors manufactured before 1939 and the other of classic tractors made between 1940 and 1953. Using bigger sleds, these tractors can often pull up to 30,000 pounds.

Downs said the tractors are more comfortable than they used to be, plus bigger and better with increased horsepower. The tractors ranged from John Deere to Farmall to Oliver.

Many of these tractors have also been restored and Downs said one contestant was using a tractor the contestant's dad had entered years ago that was one of the bigger John Deere models. He said some have been entering their tractors since this class began in the pulls and some of them have pretty good groundspeed.

For the 5,500 lb. weight class, Dirk Castille had the furthest pull at 338 feet and nine inches.
The evening pulls began with the 6,000-pound Superstock that run on alcohol or diesel. Robert Love, the top placer in this class pulled 349 feet and nine inches.

Next up were the 7,800-pound Pro Stock diesel trucks and some of these have souped-up motors that increases their horsepower. For this class, Brad Ingram went the furthest at 324 feet and five inches.
In the 6,200-pound Two-wheel Drive Truck Class, a few of last year's top competitors returned. Downs said one driver has been using the same vehicle in pulls since 1990 and the only real changes have been the motor and chassis. At 299 feet and six inches, the top puller in this class was Jamie Austin.

The final class of the evening was the 9,500 Limited Pro Stock Tractors. These are not quite as big as full pro stocks, but Downs said those who own them have told him they have more horsepower and less maintenance and are more fun. Some are modified with a turbocharger to give them more horsepower.

Several in this class went over 343 feet, but in the end, the top puller was last year's point winner Michael Rogier on his Pro Stock Tractor "Horseshoes and Hand Grenades." Rogier ended the evening's events on an exhilarating note with a pull of 375 feet and 10 inches.

Many people have been participating in the fair's tractor pulls for years and some return each year to defend their titles as champions of their class.

For example, Lincoln resident Scott Goodman has entered the tractor pulls many times using the same tractor and has had a few wins over the years.

Downs said they are also breaking in a few new people this summer.

For some, tractor pulls are a major part of their summer. Lifetime Lincoln resident Dana Oltmanns, who has been going to pulls with her husband Clark, as he has participated in pulls for several years, said, "I love pulling because it is something we do as a family."
Contestants also enjoy the camaraderie with other pullers and will jump in and help each other when needed.

The Huffman family of Champaign has been coming to the pulls for ten years and always enjoy them. Though seeing how far they can go is exciting, for Huffman's son, seeing how fast the contestants can go is the best part.

As the sun set on another day at the fair, many enjoyed the entertaining and exciting 'Tractor Pulls' that have been a part of the Logan County Fair tradition for over 50 years.

[Angela Reiners]