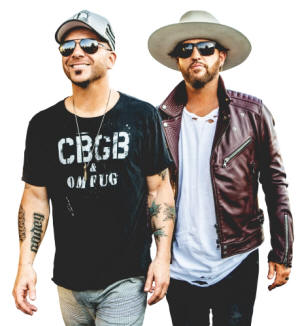 LOCASH and Jason Pritchett wow the audience at the Logan County Fair

Send a link to a friend Share
[August 07, 2019] On Saturday evening, the Logan County Fair Country Music Concerted featured LOCASH – the musical duo of Chris Lucas and Preston Brust.
The two, who dub themselves as more than partners in their music but also "brethren," performed to a large group on the southeast corner of the fairgrounds. Chris Lucas from Baltimore, Maryland, and Preston Brust from Arkansas, first paired up together as DJ entertainment during other people's concert breaks.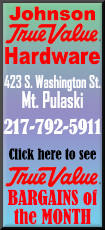 Both with faith-based backgrounds, began working together to develop a style of music that incorporates their love of gospel harmony with good old country music. After nearly 20 years as a duo, the duo is still as vibrant and current as the first day they decided to sing together.

The open air style concert brought in plenty of people, there to enjoy what some considered the best part of the fair.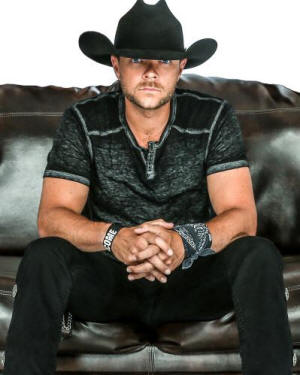 Along with LOCASH, Jason Pritchett performed for the crowd.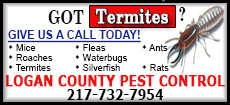 This is the second year that the Logan County Fair has hosted the concert on the grass and it is working out quite well for everyone. The space allows for guests to bring their blankets or lawn chairs and sit comfortably for the entirety of the concert. There are also those who just can't resist the urge to get up and do a little dancing.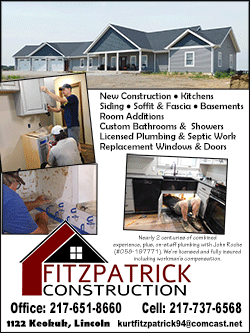 After the show, Pritchett posted video from the concert in Lincoln on his social media page. The view from the stage showed that the fenced in area for the concert was packed.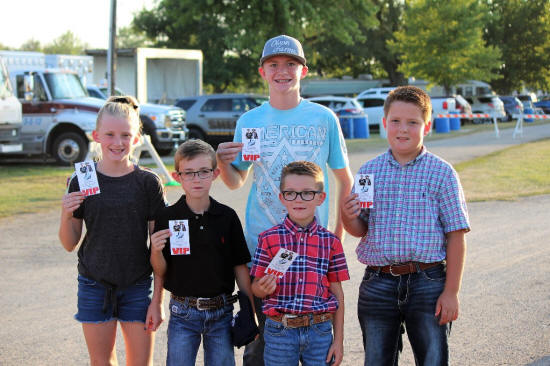 Before the show, LDN photographer Reggie Owsainy caught up with a group of youngsters heading for the concert. They were excited and anxious to be attending and proudly showed off their VIP tickets.

Comments after the concert were all raves and compliments for the musicians, and also for the Logan County Fair Association who set up an entertainment committee led by board member Dave Irwin. This team begins working almost immediately after each fair ends to find the next year's right entertainment.

Thanks to Dave for all his dedication. Many social media posts after the concert show that the effort is much appreciated by the Logan County community.

[Nila Smith]