Several cakes were baked and judged before a live audience, then later auctioned off to the highest bidders to raise money for 4-H.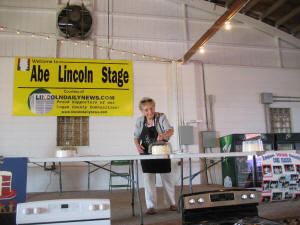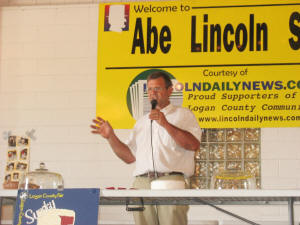 At the auction, the six cakes auctioned by Mike Maske raised $4,200.

This entire amount will go directly to the Logan County 4-H to support programs throughout the year.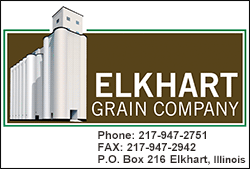 Before the judging and auction began, Cake Classic Superintendent Rebekah Johnson thanked McEntire's Appliance for providing the ovens used to bake the cakes, Peggy's Place for the cake boxes, Darlene Begolka for sponsoring Tupperware for first and second place, the Pioneers 4-H group for their help in setting up and Mike Maske for being the auctioneer.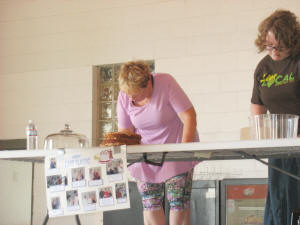 Judging the cakes was Lincoln Land Community College Culinary instructor Terry Branham.

After the results of the Cake Classic judging were announced, each winner brought his or her cake up to be auctioned by Maske, who asked each baker to describe the cake they worked so hard on and hold it up for the audience to see during the bidding.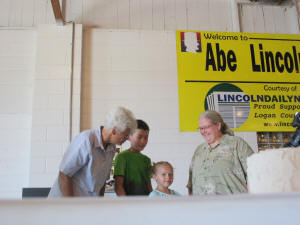 Jim and Darcy Culler were the top bidders for the first-place cake, with a bid of $1,000 continuing their longstanding tradition of buying cakes at the auction.
As part of another longstanding tradition, the McLaughlin family presented a plaque to the first-place winner in honor of Annie Lori McLaughlin.

Top four cakes: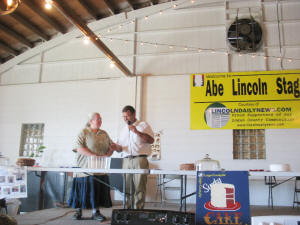 First Place: Carlene Carter - white butter cake with white frosting.

Carter said, "It is white and delicious."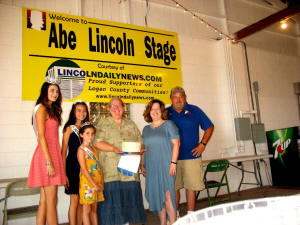 The top bidder at $1,000 was Jim and Darcy Culler.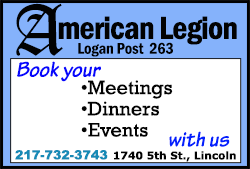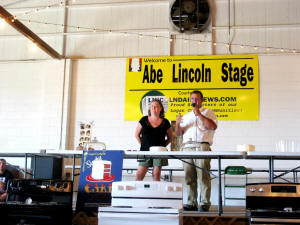 Second Place: Karen Sandel - spice cake.

Sandel said, "It is an heirloom recipe."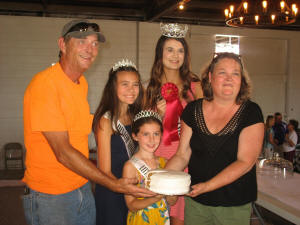 The top bidder at $950 was Bethany Rademaker on behalf of Jim Xamis. Rademaker said Xamis told her to have it put back up for bidding to bring in more money. Stacy Goodman, on behalf of Harold Goodman Incorporated, then won the bidding at $450.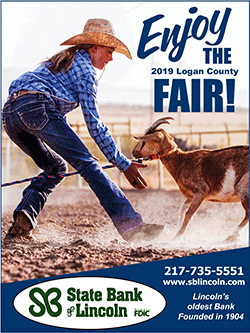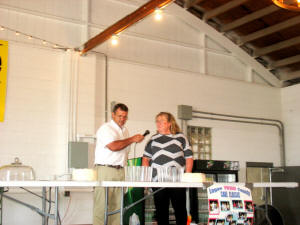 Third Place: Dana Oltmanns - Angel Food Cake.

Oltmanns said, "It should be good. It was beginner's luck."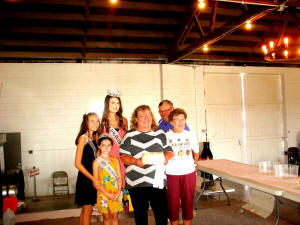 The top bidder for this cake $500 was Richard and Mary Ellen Martin.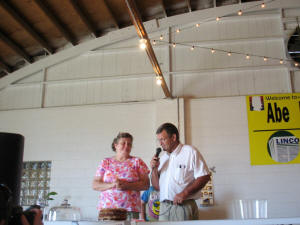 Fourth Place: Jeanne Runyon - German Chocolate Cake.

Runyon said, "It is very fresh and still warm."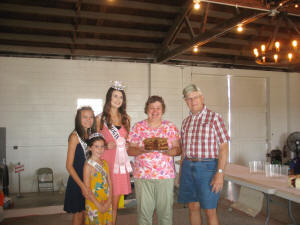 Ben Conrady won the top bid at $450.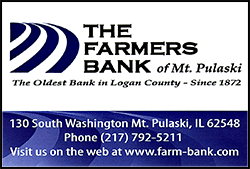 Other classic cakes auctioned: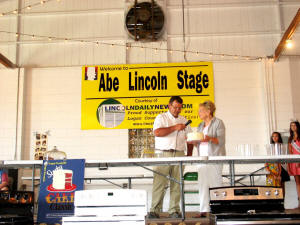 Joyce Conrady - red velvet cake.
Conrady said, "It is one of my favorites. I have made it several times."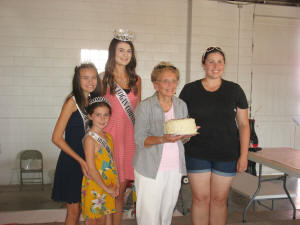 Lauren Stanfield won the bidding at $450.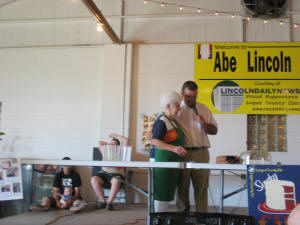 Mary Johnson - chocolate cake with chocolate frosting.

Johnson said, "I did my best."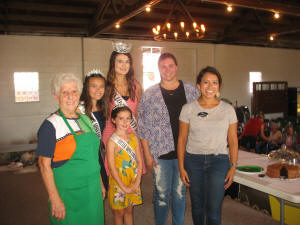 Bethany Rademaker on behalf of R.W. Garrett Agency won the bidding at $850.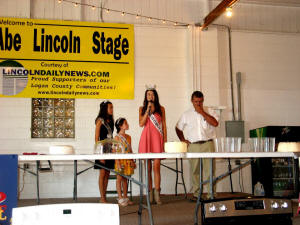 Once each cake was auctioned, the baker posed for a photo with the buyer plus Fair Queen Skye Kretzinger, Junior Miss Anna Kindred and Little Miss Jolie Grisham.

Mike Maske has been donating his service to the auction for many years and always prompts bidders to go higher. As the grand total of $4,200 shows, the winning bidders like to support a great program while at the same time enjoying delicious cakes.

[Angela Reiners]