Some like it hot and get it at Doug DeMay Memorial Chili Cook-off

Send a link to a friend Share
[August 06, 2019] The Doug DeMay Memorial Chili Cook-off at the Knights of Columbus Pavilion was the place to be Saturday as competitors from all around the county gave fairgoers an opportunity to sample their chili.
Whether you like chili mild, hot, spicy, or sweet, and with or without beans, you can find almost any type to suit your taste at the annual event held the final weekend of the Logan County Fair.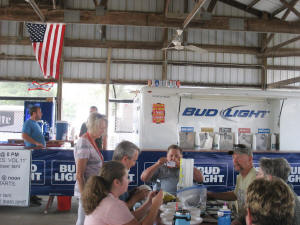 Longtime participant Doug Ritterbush took the helm a couple years ago after the event's leader, Doug DeMay, died in 2017.
Since that time, the event was named in memory of DeMay.

This year's cook-off had nine teams that including one new team competing.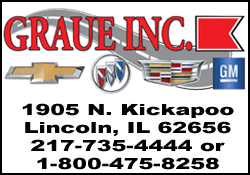 For many who enter, the cook-off is part of their fair tradition. Oh, and for that matter, the same is true for most of those who come to taste.

To give their chili a unique flavor, contestants use a variety of meats, beans, seasonings and spices.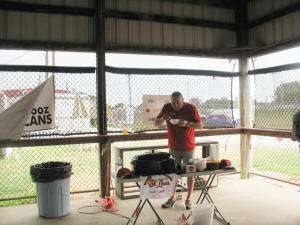 New contestant Justin Thies said he made his chili sweet and garlicky.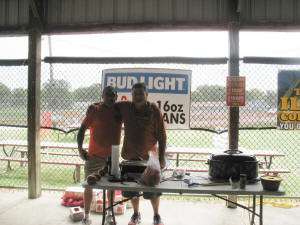 Brad Luckhart and his teammate "Coody" used Louisiana Brisket to make a Southern style chili.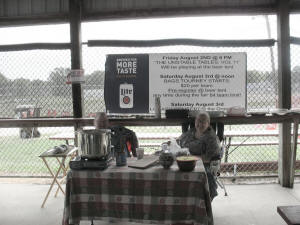 David Carter said it is good to get a balance of spicy, sweet and savory.

Some of the others said they were doing a "basic" or "traditional" chili and trying not to get too fancy. A few made their chili spicy.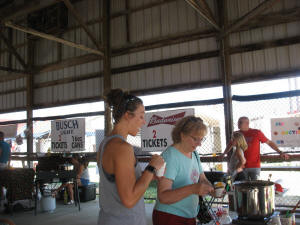 As the chili cooked, friendly rivals bantered back and forth over who had the best chili.
Many people were enjoying sampling the various chilis and said they liked a good, traditional chili. Some also like the garlicky taste in the chili.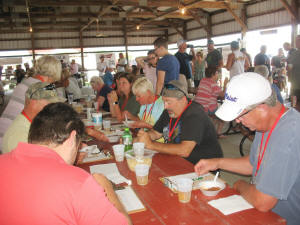 Judges then sampled each chili and mulled over what scores to give them.
This year's winners received plaques and the top team will have its name on a plaque that will be placed in the fair office.

Winners of the chili cook-off included: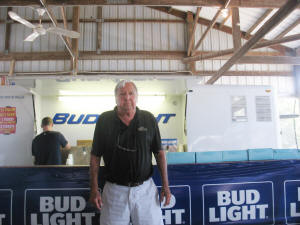 Best Presentation: Tom Ashley.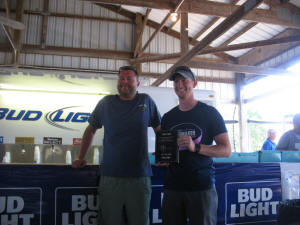 First place: Gary Rademaker and Zack Eimer.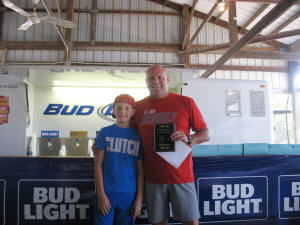 Second place: Justin Thies.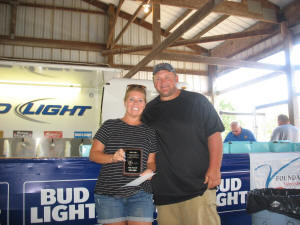 Third place and people's choice: Brett and Janna Conrady.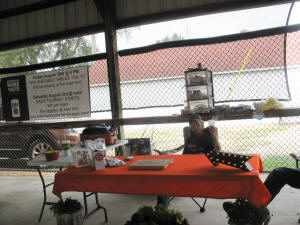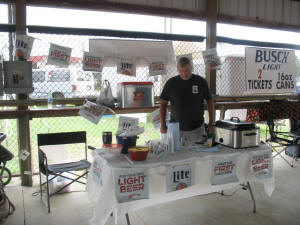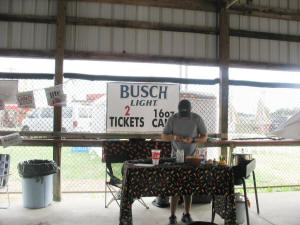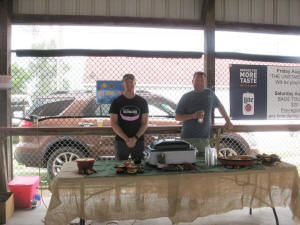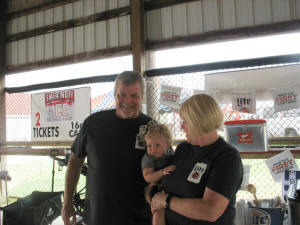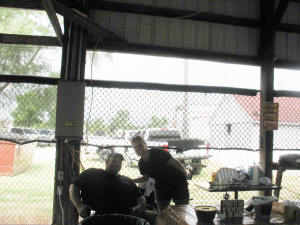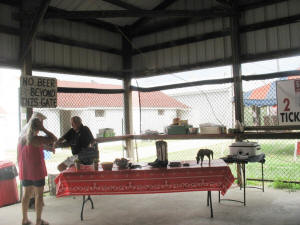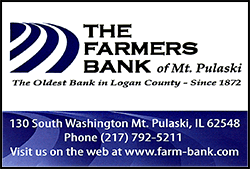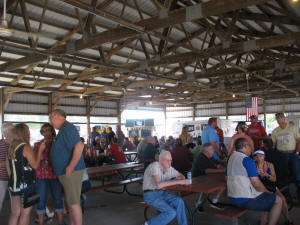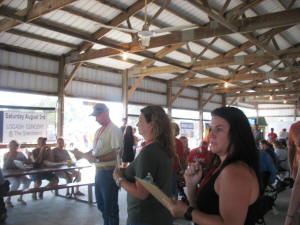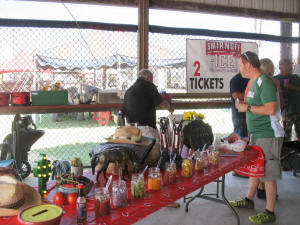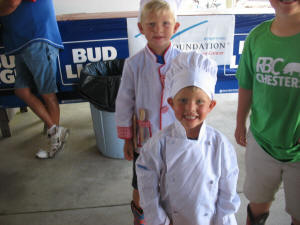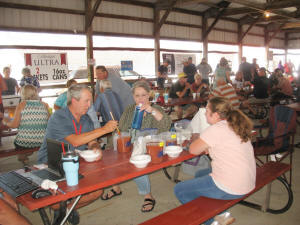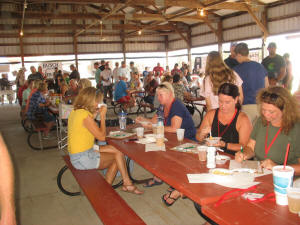 This year, the money raised for the People's Choice Award was to go to a charity of the winner's choosing and the Conradys are donating this money to the Cody Conrady fund to help with his medical expenses.


[Angela Reiners]