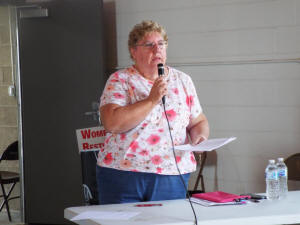 Local youth Talent Contest brings the music

Send a link to a friend Share
[August 06, 2019] Master of Ceremonies, Darlene Begolka, started the Logan County Fair Talent Contest by thanking the audience for coming to support the local talent.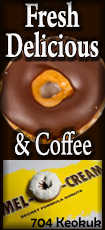 There were only a few empty seats in front of the Lincoln Stage as family and friends gathered to cheer on their loved ones.

In the Junior division Ralph Walker Allen from Mount Pulaski took to the stage to perform "I Wanna Dance with Somebody (Who Loves Me)."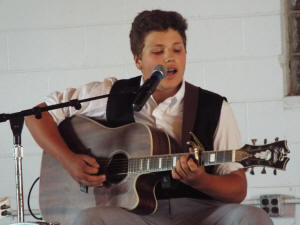 Allen impressed the audience as he played guitar, kept beat with a bass drum, and sang. He is a self-taught musician who enjoys listening to Christian worship artists including NeedtoBreathe and Ben Rector. Allen, also, enjoys playing baseball and basketball, and raising Milking Shorthorn Cattle. He will represent Logan County at the Illinois County Fair Talent Competition in January.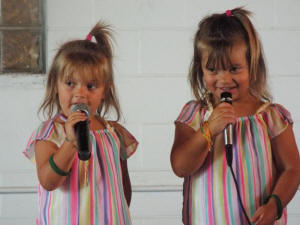 After Allen's performance, Rayden and Francesca Cordell took to the stage to sing "Twinkle, Twinkle Little Star." Almost 4 years old, this was the twins first time on the stage and they needed a little encouragement from the audience to perform. When not singing, the girls like to dance, swim, and keep everyone busy.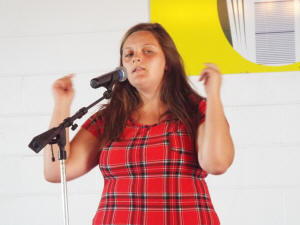 Baylee Baker, a Senior at Hartsburg-Emden High School, has graced the Lincoln Stage at the Logan County Fair before.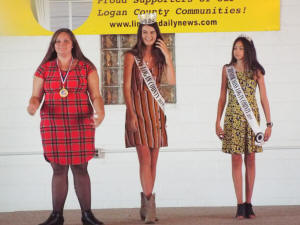 This year her performance of "Hallelujah," written by Canadian singer Leonard Cohen, landed Baker first-place in the Senior division. Baker signed the words while singing. She, too, will represent Logan County at the Illinois County Fair Talent Competition in January. Baylee enjoys swimming, working, and sign language. Her plans for the future include becoming an interpreter in American Sign Language.

Congratulations Baylee.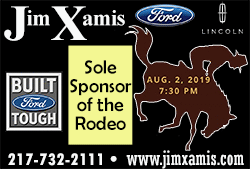 Competitors were judged on costume, audience appeal, stage presence, and ability for a possible score of 50 points. The judges this year were Cheryl Baker, Laurie Hill and Seth Goodman.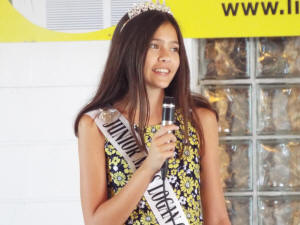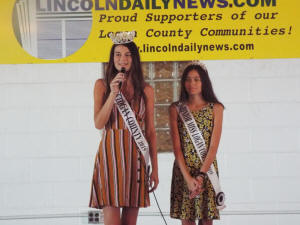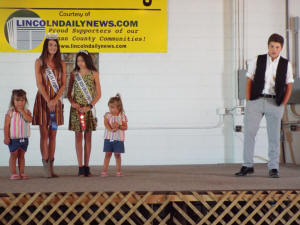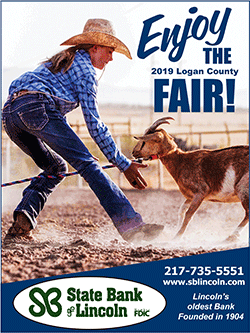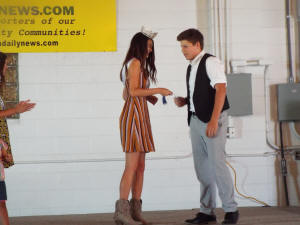 [Lisa Ramlow]