Chinese University Students arrive at Lincoln College
Seven new students and visiting scholar from Shenyang Jianzhu University participate in campus program



Send a link to a friend Share
Seven Chinese students and their host, Professor Bing Wang, arrived at the Lincoln College campus on Thursday, August 8th. The students are participating in orientation for the new Lincoln College International Exchange Program. The program will provide an immersive experience for Chinese students interested in studying in the United States.

Dr. Jonathan Pierce, Division Chair of the MacKinnon School of Business at Lincoln College, is spearheading the program. The College hopes to establish a long-term exchange relationship with Shenyang Jianzhu University in China.

The contingency of Chinese exchange students and Visiting Scholar from Shenyang Jianzhu University were welcomed by President Gerlach and Cabinet members during a welcome reception on Friday, August 9th.

Students will take classes including a history course on the life of Lincoln and the Civil War. They will also learn about American culture by visiting Chicago and St. Louis cultural sites, with a highlighted tour of Abraham Lincoln sites around the Springfield area. The students will also enjoy seasonal festivals and activities around central Illinois.

"This program will not only be a great asset for Lincoln College, but we believe it will have tremendous benefits for Lincoln and Logan County, as we build ties with a premier educational institution in the world's second largest economy," Lincoln College President Dr. David Gerlach said. "Our ties to Abraham Lincoln, a figure who is revered in China, as well as our location in the agricultural center of the nation with ready access to state government, manufacturing and the ag industry, offers visiting students opportunities that are unavailable elsewhere."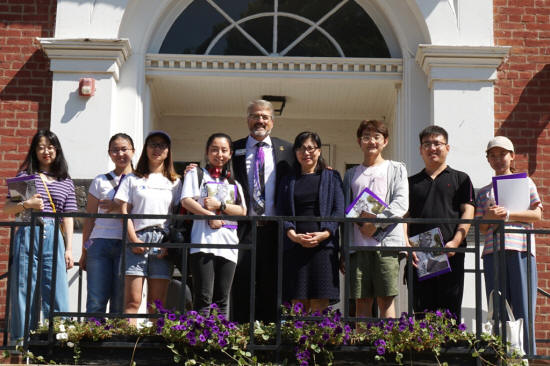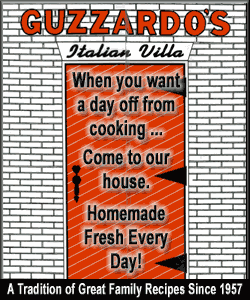 "In addition, the small campus size and welcoming environment affords students one-on-one attention they would not receive at larger institutions and our diverse student body gives them the opportunity to build bonds with students of many different backgrounds," Gerlach added.
The Director of the International Office of Shenyang Jianzhu University, Dr. Kevin Wang, visited Lincoln College last February to begin plans for this new visiting student program. Dr. Jonathan Pierce from Lincoln College partook in a similar visit to China last spring as well.

Shenyang Jianzhu University was established in 1948 as the Shenyang Architecture and Civil Engineering Institute. While the University continues to give priority to civil engineering and architecture, it is now a comprehensive university offering multi-disciplinary education in literature, administration, nature science, agronomy and law.
[Lauren Grenlund
Director of Public Relations
Lincoln College]