Logan County Board's Finance Committee reviews Sheriff's Department budget changes



Send a link to a friend Share
LINCOLN
At the Logan County Board Finance Committee meeting on Tuesday, August 13, the committee looked over the first draft of the budget for Fiscal Year 2019/2020, which begins Dec. 1.

One focus of discussion was several changes to the budget for the sheriff's department.

Finance Committee Chairman Chuck said the sheriff's budget is the largest in the county due to public safety needs and it also has the most changes and biggest increase.

The restructuring of ETSB, EMA and 911 Dispatch last spring all impact the sheriff's budget.

Logan County Sheriff Mark Landers handed out a letter that outlined some of the changes and he went over these areas.

There is a $233,378 increase in the sheriff's budget and Landers said $82,000 of that came from moving maintenance salaries for other line items into his budget. The budget looks like it has gone up 9.4 %, but Landers said 3.5 % of that is from simply moving salaries from other line items into the budget.

Lander's request for three new fulltime correctional officers is the biggest increase. He explained that he does not want to leave correctional officers working by themselves when there is an average of 40 to 45 inmates a day at the Logan County Safety Complex.

The Sheriff's Department has been filling the gap with part-time correctional officers, but Landers said their salary is not much less than full-timers. He projects they will pay out $116,000 for this year's part-time salaries.

Fulltime positions cannot be filled by part-time employees because Landers said they are not state certified. Part-timers must work side by side with a fulltime correctional officer.

Landers said hiring more fulltime officers would reduce overtime and allow for a supervisor and two correctional staff during the day when the most incidents occur. That would address the problems of failure to train and failure to supervise.

Ruben asked about the $116,000 for the part-time salaries and Landers said most of it is from the overtime salary. Landers said the overtime budget this year will be higher.

Board Chairman Emily Davenport then asked about the line item amount for uniforms.

Every five years the Illinois Department of Justice offers a matching grant for body armor. Landers said the county must come up with half the costs. The Sheriff's department will be getting 21 new vests at a cost of about $1,000 per person. Landers said his uniform budget is increased to come up with the math for the grant. Landers said it costs between $2,000 and $2,500 to get an officer outfitted to get on the road.

With Logan Dispatch being a new department now falling under the sheriff's office, Landers said the salary line item will also increase. An additional dispatcher and supervisor are needed in the afternoon and evenings. Even with the increase, Landers said the county will see a $15,500 savings and still provide better service.

Since some of the responsibilities for dispatch will be split with the city, Landers went to Tuesday's city council meeting to talk to them about the intergovernmental agreement. An amount of $221,812 is what the split will be, which is lower than amounts between $228,000 and $242,000 for the last three years.
Landers said the hourly rate for our county's dispatchers is not competitive at around $15 an hour compared to the $17 an hour in other counties with similar populations.

Committee member Dave Blankenship asked how many dispatchers the county has lost due to the lower salary.

This year, Landers said three have left for jobs in other places where they make as much as $10 more per hour, so it is tough to compete with their salaries.
When dispatchers go to Bloomington or Springfield, they get a lot more work, but Ruben said in the similarly sized Menard County, those who have gone there to work are making almost $10,000 more than here in Logan County.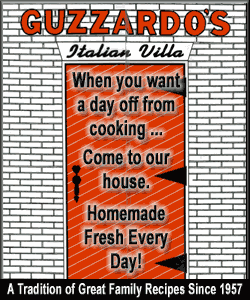 Losing dispatchers to similarly sized counties is something Landers said is a tough pill to swallow. He said he tries to make it a good environment to work in.

Since Landers has hired three local telecommunicators recently, he hopes living here means they are invested in working here.

For the county's EMA budget, Landers said the restructuring has reduced that budget by 23%. Some line items are reimbursable by other revenue streams, though Ruben said other items offset the revenues, which can be confusing.

The salaries and items not reimbursable amount to $92,231. Landers said last year that amount was around $139,000.


Other budgetary changes for the Sheriff's budget

Landers said a line item is needed for professional service fees that would cover testing along with a medical exam at the beginning of employment. Testing includes an EKG, vision test, drug screening and an OSHA standard physical. Along with that, Landers said a professional out of Champaign conducts psychological exams for each of the correctional and law enforcement staff.

This line item was not in the previous budget, but Landers said these professional services are due diligence when hiring people.

The line item would also cover labor attorney fees that would protect the county's interest for litigation, termination, discipline and bargaining agreements. Landers said there are three collective bargaining agreements coming up for negotiation this year.

For the funds already expended this year, Landers will use some of his budget surplus.
Ruben asked if it was included in the budget Landers sent to the committee.

Landers said there was a line item in the budget, but the amount was up for discussion.
When Ruben asked Landers what he thought the amount should be, Landers said the testing service is $1,000 a year and it is $1,000 for every new employee hire.

Landers anticipates hiring six or seven new correctional and law enforcement employees and said $7,000 to $8,000 should cover the fees.

With labor attorney fees, Landers was not sure how much would be needed, but said whatever is not used would be returned.

Committee member David Hepler motioned for $15,000 to cover all the professional fees.

The committee also discussed an amendment to the Sheriff's budget, which Ruben said was a transfer of $89,100 from one line item to two other line items. One was to pay off the seven-year loan for the purchase of radios and the other was for the five-year taser contract plan. Since they are internal transfers in the budget, Ruben said they just needed committee approval.

Landers said the county would save $15,000 in interest alone by paying off the radios and tasers and would reduce his budget.

Animal Control needs more security due to some recent issues.

Landers said there is a surplus of $6,500 that could be moved out of the sheriff's payroll budget. This amount will take care of an alarm system and a new entrance that would provide more of a barrier.

Hepler motioned to move $6,500 out of the sheriff's payroll budget to the Animal Control maintenance line for security issues.

Since the money will come from a payroll line, Ruben said the motion to transfer funds must go before the full board for a vote.

This motion will be brought forward at Thursday's board workshop.

[Angela Reiners]