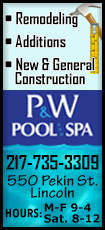 Millikin's New Student Welcome Week experience will teach students what is expected in the college environment and how to best engage in the Millikin community to ensure success. First-year students will meet their First-Year Experience Mentors who will guide them through their introduction to college.

New Student Welcome Week is a blend of important information for classes and life on campus, as well as social opportunities with peers and faculty. Students will learn about student organizations, studying abroad, internships, student media, intramurals and recreation, community service and many more programs and services that support academic goals, personal development, holistic well-being and life pursuits.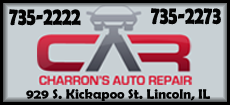 New Student Welcome Week activities begin with Move-In Day for residential students on Tuesday, Aug. 20, from 9 a.m. – 2 p.m. New Student Welcome Week will also feature a workshop on academic success in college on Wednesday, Aug. 21, from 10 – 11 a.m.

Another highlight of New Student Welcome Week is Day of Action. Day of Action is Millikin's opportunity to give back to the Decatur, Ill., community by sending students into the neighborhoods for service opportunities. This year's Day of Action will be held on Friday, Aug. 23, from 7:30 a.m. – 12 p.m.
During Day of Action, Millikin students will perform services at several sites including: Dennis Lab School, Central Christian Church, James Millikin Homestead, Decatur Rehabilitation Care Center, Blessingdales, Decatur Family YMCA, Good Samaritan Inn, Homework Hangout, Salvation Army, Northeast Community Fund and Harbor Light Hospice.
Following Day of Action, first-year students will engage in Performance Learning workshops for their chosen majors within the College of Arts and Sciences, Fine Arts, Professional Studies and the Tabor School of Business from 2:30 – 5 p.m. Performance Learning workshops will be held at various locations throughout campus.

New Student Welcome Week will formally close with two long-standing academic traditions – a Candlelight Ceremony on Friday, Aug. 23, at 9:30 p.m. on the Miller Quad, and Opening Convocation on Sunday, Aug. 25, from 7:30 – 8:30 p.m. in Kirkland Fine Arts Center on Millikin's campus.

For more information about New Student Welcome Week, contact Millikin's Office of Inclusion and Student Engagement at 217.424.6335. For a full list of New Student Welcome Week activities visit millikin.edu/welcomeweek.
[Millikin University Media Relations]