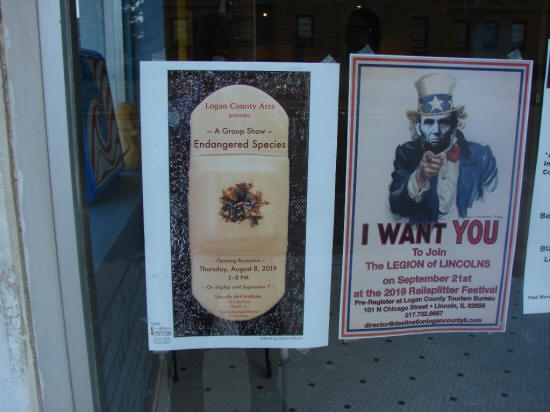 Artists interpret cultural values
Send a link to a friend Share
[August 17, 2019] LINCOLN - Logan County Arts presents "Endangered." What sounds like such a somber topic for an art show, on Thursday evening was the latest opening at the Lincoln Art Institute. The show sounds an alarm for all of us to be aware of what is going on in our environment and social structure. It also shows us that certain aspects of our world are natural progressions of one age into another.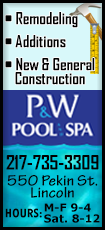 The art represented along the walls at LAI spoke to changes in our environment, changes in the way we treat one another, or the latest developments in technology.

Are we indeed troubled by the decline in the ability to grow crops with the help of certain endangered insects? Does the incivility that seems rife in today's world of social media mania endanger society? Does reviving the technology from a previous era and placing it in a living museum speak to loss?

Each artist had a take on the theme that was truly their own. And each visitor to the show had their own interpretation of whether the art they were viewing spoke to changes for the better or not. That is what art is all about.

"Endangered" is not necessarily a bad thing when the decline of an aspect of our world is something that should have gone away long ago.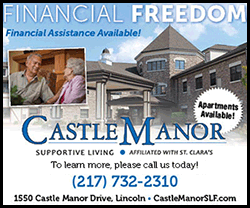 "Endangered" is not necessarily a bad thing when new and improved takes over from old and staid.

Put a subject in front of an artist and watch them scan their world for answers to these questions. After all, the artist can be our interpreter, our visual philosopher, per se, for a world that is ever changing.

The current show at the Lincoln Art Institute will be up until the first week of September. Contact Moses Pinkerton at 217-651-8355 or Mitch Douglas at 630-890-1318 for a private showing.

[Curtis Fox]