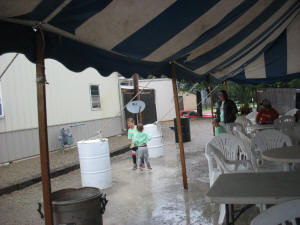 Emden ALS awareness event adds to funds raised for support and research
Send a link to a friend Share
[August 19, 2019] Though rain cancelled the eighth annual ALS awareness 5K race on Saturday, August 17, the wet weather did not keep kids from having fun playing in the puddles outside the Stag R Inn in Emden.


Inside the Stag R Inn, the rest of the activities planned for the day went on as planned including a silent auction, raffle, 50/50 drawing, meal and music by the Double Shot Duo.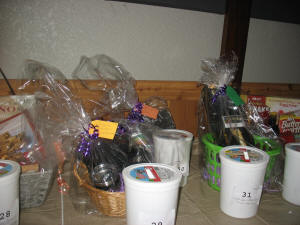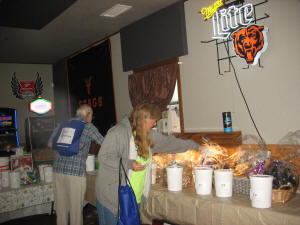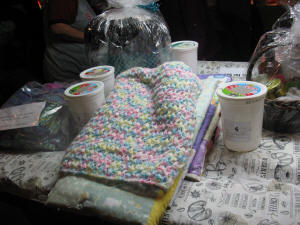 The place was abuzz with people purchasing raffle tickets to place in containers for a raffle drawing for donated items such as beauty products, sweets, wine, drink ware, wooden signs, crocheted items and a quilt.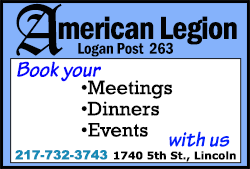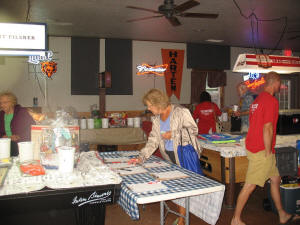 Others placed bids on one of the several silent auction items generously donated by individuals and businesses from the area. Among the items up for bidding were several tickets to St. Louis Cardinals, Chicago Cubs, Chicago Bears or Illini games.
By the early afternoon, Betty Jo Lessen, one of the eventís organizers, said they had already made $4,555 on raffle and auction and $600 in donations for the meal. This amount will be added to the over $150,000 made for the last seven years of the ALS awareness event.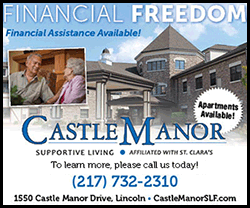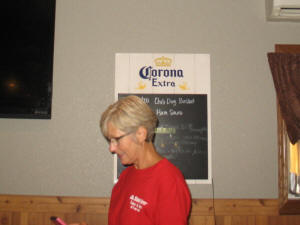 This year was the final year for this event. Lori Lessen, another one the eventís organizers, said the money has been donated to ALS Worldwide and the Les Turner Foundation, who have been leaders in the fight to create awareness and find a cure for ALS, a deadly disease that Lori said 5,600 people in the United States are diagnosed with every year.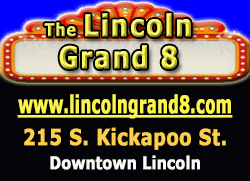 The Emden community has been greatly affected by the disease as over the past seven years of the ALS Awareness 5K, six individuals with ties to the community lost their lives to this terrible disease.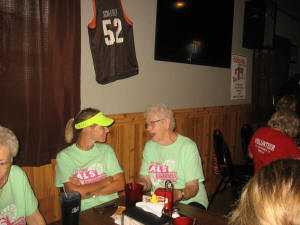 Even with the race being cancelled, the rain did not seem to dampen peopleís spirits as so many from the small community came out to lend their support. Longtime Emden resident Lulabelle Barry has participated every year because she likes to help raise support for such a good cause.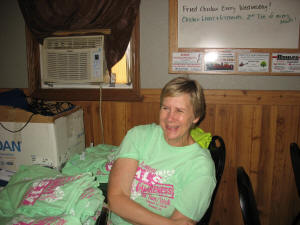 Emden resident Blanche Coers said this year was the first time she was able to attend, and she was happy to be able to give to a worthy cause.

With such wonderful support, there is hope researchers can someday find a cure for this devastating disease that has affected so many people locally and nationally.

[Angela Reiners]