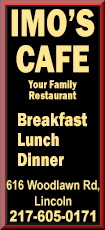 The Jeagle's have moved their business from 803 Broadway Street to 221 South Sherman Street, and are excited about their new location. Both agree that the new shop has more office space, more showroom space and more shop space. It also offers better parking than the previous location.

The Jeagles had their business at 803 Broadway for about 27 years. They occupied a space in the building connected to Sheley Tire. Sharon said that earlier this year, the Sheley's told them that they were getting ready to slow down a bit and enter into a semi-retirement. They suggested that the Jeagle's might want to be looking for a new location for their business.

Chuck said that they looked at a couple of different locations. When they looked at the spot located behind the Lincoln IGA, they felt it would be a great location. They have found since moving there that they were right. Both noted that they are seeing more local traffic and they feel that at least a part of that is because they are now close to the IGA and shoppers at the local grocery are noting that Chuck's is nearby.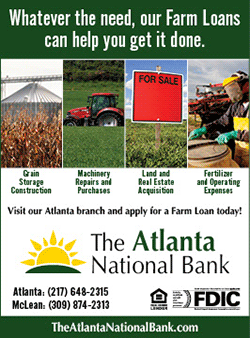 Chuck's Glass and Mirror is definitely a 'mom and pop' business with the two primary staff being Chuck and Sharon themselves along with some part-time help from their son Robbie.

Sharon said that a glass and mirror business is the kind of business that most people don't pay much attention to until they need it. Once they find that they do need a glass replacement and go looking, they are surprised by what they find at Chuck's.

Chuck himself has more than 30 years' experience in the glass business and is a glazier by trade. He said that he started out working for Lincoln Glass more than 30 years ago. That business was owned by Chuck's brother-in-law. When the owner decided to sell out, Chuck purchased the business and renamed it and has carried on to this day. Chuck said he loves the work and has thoroughly enjoyed his years as a glazier and an entrepreneur.

Sharon said that being a glazier is kind of a lost art nowadays because of there being so much automation in the world. A glazier is one who is capable of cutting glass by hand. Today, many companies use machines to cut glass, but a glazier is more able to deliver a custom size and shape of glass or mirror and a better fit for odd shaped or sized windows or frames. She said that the art of glazier is something that is still very much needed.

Chuck noted a couple of examples of work that he is doing, including some glass work for an antique automobile. Sharon said that they have customers from as far away as Chicago looking for custom cut glass for the antique auto restoration projects. She and Chuck explained that old cars used a lot of flat glass but into sizes and shapes that really don't exist today. In order to get the glass replaced in those vintage cars, a glazier is the best person for the job.

Another example the pair showed-off was some custom mirror work for kitchen cabinets. Sharon said that the homeowner wanted to give her kitchen cabinets a facelift by replacing the insets of the cabinet doors with mirror. But, the insets were a unique shape and a simple square or oblong mirror was not going to give the desired results. However, as a glazier, Chuck is able to cut and fit each mirror into each cabinet door so it fits perfectly and looks really good.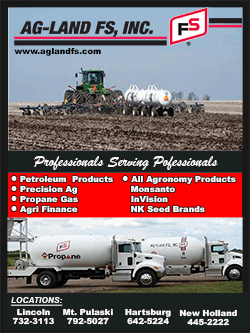 Sharon said that there are many needs that can be answered with a glazier, table tops for example. She said Chuck does use equipment for round tops, but there are also calls for oval and oblong tops and he does those by hand, and of course, finishes the edges and makes the entire top look very nice.

In addition to doing the glazier work, Chuck's offers glass replacement for residential needs and they also now sell windows.

Many people when they think of glass replacement, think first of auto glass. Chuck's does do auto glass replacement. Sharon noted that many companies will come to the workplace or wherever a car is parked and do a window replacement on site. Chuck's will also do that, but they prefer to do the work in the shop.

To accommodate customers, they will come and get the vehicle, bring it to the shop for repair then return it to the location of the customer's choice. Sharon says they will also make special accommodations if the customer wants to deliver the car personally, such as meeting the customer at the shop before opening time, or staying past closing as needed. Sharon explained that the quality of work done in the shop is going to be better than that done on site. She also noted that particularly in the case of side windows or rear glass on a car, the glass shatters, and there is a lot of clean-up that needs to be done to make the interior of the car safe again. Having the vehicle in the shop for clean up enables Chuck to do a more thorough job of getting all the glass collected.

In addition, the Jeagle's offer a lot of other glass services. Chuck said he is currently working with one of the local schools putting together a glass trophy case. He also works with local woodworkers such as Jason Hoffman, and was involved in doing the glass for the custom built glass and wood cases at the Logan County Tourism Bureau.

In addition, Chuck's can provide large plate glass for store front windows, front entry doors, and residential storm doors, plus they do screen replacement.

Sharon said another new and popular trend for homeowners is the frameless showers. She explained that those require an extra heavy glass and of course, careful and precise installation. Chuck's can also do those shower stalls.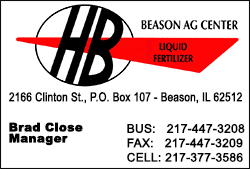 If you find yourself in need of a special glass or mirror, a shower stall, or any other project utilizing glass, be sure to call on Chuck and Sharon and see what they can do for you. You can contact them by calling 217-735-4307. The shop hours are 8:30 a.m. to 5 p.m. Monday through Friday and 8:30 a.m. to noon on Saturday. They also offer emergency services afterhours and will do emergency 'board ups' of broken residential or commercial glass. After 5 p.m. call 217-871-6616.

Also, please mark your calendars for Tuesday, August 20th at 9 a.m. to join Chuck and Sharon at 221 S. Sherman Street for the ribbon cut. Afterward you will have the opportunity to check out their new shop and visit with the two about what they do and what they can do for you.

Hope to see you there!

[Nila Smith]