Lincoln College Alumnus names classroom in memory of his father
Dorr Simer long-time area educator in Logan County



Send a link to a friend Share
Dr. Robert "Bob" Simer, along with other friends and relatives, made a generous contribution to Lincoln College naming a classroom on the 3rd floor of the David H. Harts Science building in memory of his father Dorr Simer, a long-time area educator. The dedication ceremony took place at the Lincoln College campus on August 2, 2019.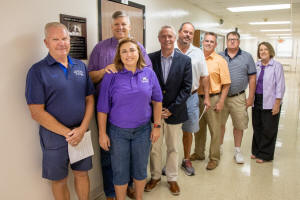 Lincoln College President David Gerlach said, "Lincoln College is grateful for the many years Mr. Simer devoted to the Logan County community and the Lincoln College campus."

A natural teacher, Dorr Simer took every opportunity to instill in others the thirst for knowledge, desire to succeed, incentive to work hard, and confidence to "get the job done."

Mr. Simer enlisted in the Navy at age eighteen during World War II, serving onboard a submarine. After serving, he returned to Piatt County and began farming.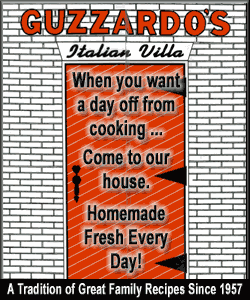 Losing his right eye in a farming accident, Simer decided to return to school. He earned his Bachelor of Science and Master of Science degrees at the University of Illinois, as well as an advanced degree in education.
He began teaching agriculture and biology at Beason High School in 1959, where he remained for sixteen years. He served as an advisor in the Future Farmers of American organization, a weighmaster for the Logan County Fair Association, and chair of the Beason Centennial Committee.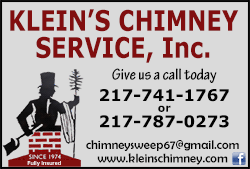 After his time at Beason High School, Simer served as an agriculture teacher at Lincoln Community High School for four years. In 1979, he began teaching part-time at Lincoln College where he remained until 1984. He established an agribusiness department, working closely with four-year institutions to ensure Lincoln College courses would transfer to other programs.

A "teacher of teachers," he took great pride in the success of his students.

Mr. Simer was a proud faculty member, often eating with students in the cafeteria and attending Lincoln College athletic events.

Mr. Simer also farmed his own land and raised five children with his wife Jean, to whom he was married to for 44 years. All five children pursued advanced degrees in higher education. "He was my father, my mentor, and my best friend," said Dr. Robert Simer.

His family and friends remember his hard work and dedicate this classroom to his memory.
[Lauren Grenlund
Director of Public Relations
Lincoln College]