A great weekend to be in Lincoln
Third Friday, Balloons over 66, Library Book Sale and family fun, Shady Car Show offer plenty to do all weekend long



Send a link to a friend Share
LINCOLN
This weekend hot air balloons will return to the skies over Lincoln as 27 pilots and their colorful balloons participate in the Balloons over 66 activity in town.

While there will be plenty of opportunities to enjoy seeing the balloons, this year the process will be a little different than from past years.

The first launch will be Friday evening (August 23rd) at approximately 6:15 p.m. Balloons will lift off from six locations around Lincoln with the hopes that wind directions will take at least one group right over the heart of the city during the special Third Friday event.

There will be a second lift off on Saturday morning at approximately 6:30 a.m. and a third flight on Saturday evening, again at approximately 6:15 p.m.

At approximately 8 to 8:30 p.m. on Saturday evening there will be a glow activity held at 315 Eighth Street (the location of the old Abraham Lincoln Memorial Hospital and current location of the ALMH Fitness Court).

During the glow, streets will be blocked off for spectators to come and enjoy the glow. It is recommended that folks bring their own seating as none will be provided.

Of greatest importance this year is that the city is requesting that before and during the glow, no one go out onto the grassy area where the balloons are inflating.

The entire block will be blocked off and volunteers will be in position along the perimeter to help remind visitors that they are not permitted to go in with the balloons. The reason for this rule is two fold.
- First, according to Lincoln Mayor Seth Goodman, who is also a pilot, there will be 27 balloons inflating in a pretty tight space. There are concerns for spectator safety during and after inflation because of the close proximity.
- Secondly, having the public out among the balloons is a liability concern for the city, best to be avoided if at all possible.

For those who visit the glow on Saturday night, bring your appetite and support the local boy scouts. The scouts will be set up selling food in front of the former office of Dr. Wilmert on Pine Street.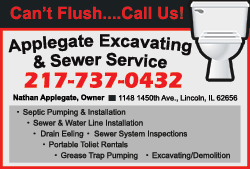 For the launches, balloons have been divided up and assigned to various locations where each will lift off all three times.

Chester-East Lincoln School (open space between playground equipment and 1500th St.) -- 1300 1500th St., Lincoln

At this site look for some returning favorites from years past such as pilot Tom Klitz with his balloon Fire and Ice.


Another super cute balloon at this location will be "Wagz" piloted by Dean Carlton.

Vacant lot between Walmart and United Community Bank -- 825 Malerich Dr., Lincoln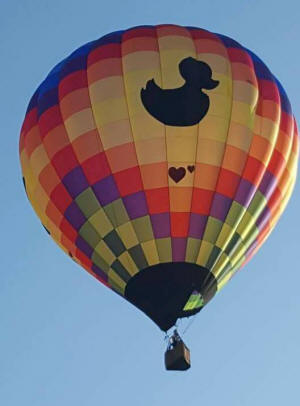 At this location there will be four balloons lifting off including Dave Boesdorfer with "Memories in Flight" and Jerry Garcia with "Tentai the Sequel." Mike England will also be here with "Rainbow 3" and Darrell Day with "PiBall."

Mayfair Park (Mayfair subdivision is located off of N. Kickapoo St. across from Graue Chevrolet)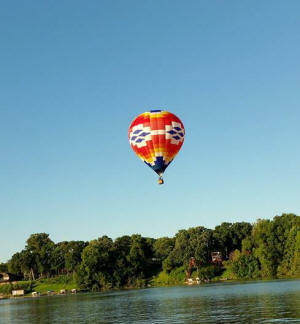 Deb Griest is a returning favorite and will be at this location with "Mom's Toy 2." Also look for "Glorious Drifter" and "Lucky Charm."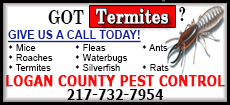 1500 N. McLean St., Lincoln (large commercial structure with massive side and rear yard)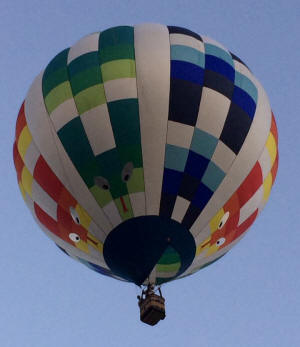 Jared Miller with the "Firey Gizzard" as well as other favorites such as "Good and Plenty" will be on hand at the McLean Street site.

Immanuel Lutheran Church – 1409 Pulaski St., Lincoln
Look for long-time favorite local pilots James Phelan and Jim Ireland here.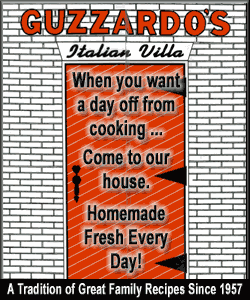 Oasis – 2810 Woodlawn Rd., Lincoln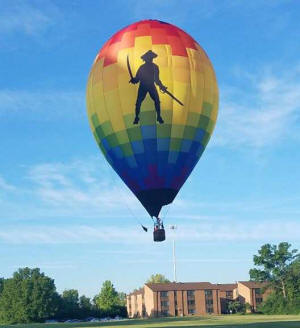 Al Reusch with "Knot Over," Dan Reusch with "Reu-Bix" and Larry Owen with "Jolly Rollo" are scheduled to lift off from the Oasis.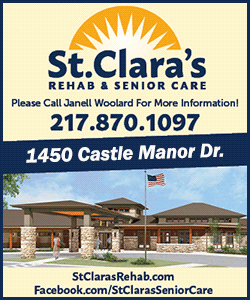 315 8th St., Lincoln (same site as Saturday PM glow)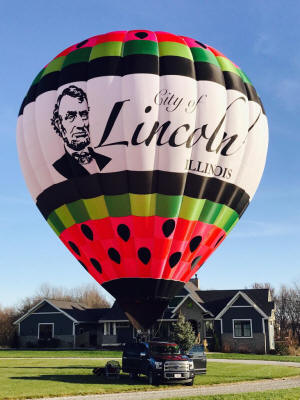 Seth Goodman will be inflating "Honest Abe" here and another long-time favorite Betsy Kleiss will also be here with "4 Ever 39."

Holmes residence -- 2601 5th St., Lincoln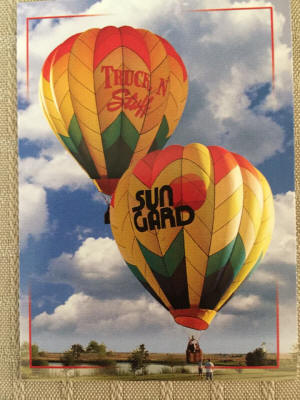 The Holmes residence is a little farther out of town than some of the other sites, but well worth the trip if you are a fan of Pat Brouillet and "Envy." Also launching from the address will be Jim House with "SunGard and Truck N'Stuff."

In addition to Balloons Over 66, there will be other activities around town to help round out the weekend and make for an enjoyable two to three days in Lincoln.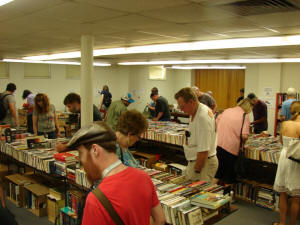 On Saturday and Sunday make your way to the downtown area for the annual Library Book Sale. This year the sale will be held from 9 a.m. to 5 p.m. on Saturday and from 10 a.m. to 2 p.m. on Sunday. The book sale is a great event where shoppers can purchase a bag for one dollar and fill it to capacity. Many folks end up buying multiple bags as this is an opportunity just too good for the avid reader to pass up.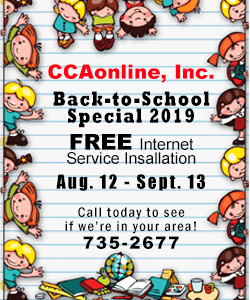 In addition, this year the library will offer some fun entertainment outside on the lawn including giant games and bounce house along with a petting zoo, chalk art and "come and go crafts."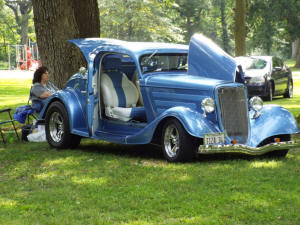 On Sunday, the Shady Car show will be held at Memorial Park (adjacent to the Elks Golf Course). Sponsored by the Railplitter Antique Car Club this is a huge show featuring 100 or more cars each year. The setting is ideal for a comfortable stroll in almost complete shade while admiring the many vehicles on display from antiques and classics to hot rods, muscles cars, race cars and sometimes even a few motorcycles.

Registration starts at 11 a.m. By 1 p.m. all cars should be in place and ready for the judging. Awards will be given at 3:30 p.m. The Public is invited to come out any time after 11 a.m.

On Saturday morning, if you're in the mood for a great breakfast, visit the Lincoln Masonic Lodge, 2022 North Kickapoo Street for a biscuit and gravy fundraiser. The proceeds from the meal will go toward supporting the Mason's charitable giving projects in the coming year. The menu will include biscuits and gravy, sausage patties, scrambled eggs, fruit, coffee, juice or milk. Serving will begin at 7 a.m. and conclude at 10 a.m.

From 10 a.m. to 2 p.m. the Atlanta Masonic Lodge will be hosting a sandwich sale in the parking lot of the Lincoln IGA. Ribeye and pork chop sandwiches will be offered for sale along with soda and bottled water.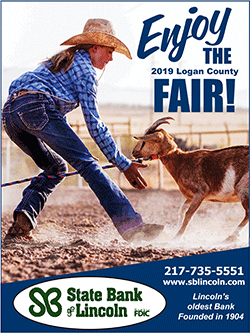 All in all, this is a great weekend to be in Lincoln. The local weather folks say it is going to be cool during the day and possibly a little chilly after dark. Bear that in mind as you come out for the glow Saturday night and bring a light jacket so you can stay comfortable during the show.

We look forward to seeing you all there.

[Nila Smith]