Five candidates removed from Atlanta Public Library April ballot



Send a link to a friend Share
In a short meeting of the Logan County Electoral Board on Wednesday morning States Attorney Brad Hauge, Circuit Court Clerk Mary Kelley and County Clerk Theresa Moore issued orders removing five names from the ballot for the Atlanta Public Library Board in the upcoming April 2 election. The audience in the Logan County first floor courtroom was a small group of interested and concerned citizens from Atlanta.

George Menken, also an Atlanta Public Library Board candidate brought a complaint to then States Attorney Jonathan Wright last week objecting to the candidacies of six who were running for the library board. He claimed they all failed to file the required statement of economic interest with the County Clerk's Office in the required time period, between December 17th and 27th, 2018. One of the candidates, Julie Tabor, removed her candidacy prior to the electoral board meeting.

The five names removed from the ballot included Library Board President Randy Brooks, along with candidates Robert Letterle, James Welchel, Karen Horn and Marjory Dyer.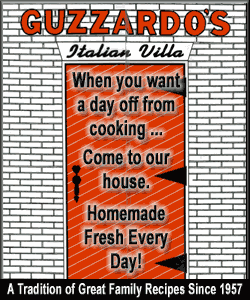 There are five vacancies on the Atlanta Public Library Board and five qualified candidates remaining on the ballot to fill those vacancies. After issuing the orders to remove the candidate names, the electoral board adjourned.
* * * * *
In other news from Atlanta, a short meeting was held at the Atlanta City Hall on Tuesday afternoon to answer an objection to two of the candidates on the ballot for Atlanta City Council in the upcoming April 2 election. The objection stated that these two candidates, Linda Evans and Dale Colaw, had also failed to file the required statement of economic interest with the County Clerk's Office in the required time period.

The meeting was officiated by Atlanta Mayor Fred Finchum, City Clerk Kenny Martin, most senior council member Billie Cheek, and City Attorney Michael Fleshman. A short period of discussion took place, and the meeting ended with the order to remove the two names from the April 2 ballot.

[Jim Youngquist]