ALPLM welcomes C-SPAN
C-SPAN leader to speak at Lincoln Presidential Library on Thursday as C-SPAN bus visits



Send a link to a friend Share
Rob Kennedy, co-CEO of C-SPAN and a Springfield native, will join State Historian Samuel Wheeler to discuss some of America's best and worst presidents Thursday, the same day the C-SPAN bus comes to the Abraham Lincoln Presidential Library and Museum.

C-SPAN has recently published "The Presidents: Noted Historians Rank America's Best – and Worst – Chief Executives." Kennedy will discuss the book and the rankings, particularly Lincoln's position on the list and the presidencies of the three other chief executives with ties to Illinois.

The 6 p.m. event is free, but guests should make reservations. Please visit www.PresidentLincoln.Illinois.gov and click on "special event reservations."

The C-SPAN bus travels the country to provide a hands-on look at the network's video archives and promote public access to the political process. Visitors can take selfies, test their political knowledge with quizzes and explore C-SPAN's resources on 11 large-screen tablets.

The bus will be open 12:30 - 4:30 p.m. and 5 - 5:45 p.m. outside the museum Thursday.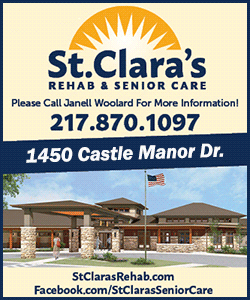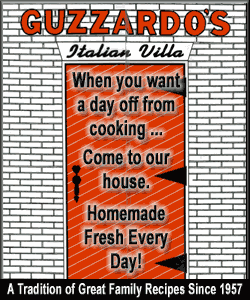 The presidential library is also displaying "American Presidents: Life Portraits," a collection of paintings of every president. The portraits by Chas Fagan are accompanied by biographical sketches of the presidents and first ladies, photographs and audio and video that viewers can access through their smartphones.
C-SPAN, the public affairs network providing Americans with unfiltered access to congressional proceedings, was created in 1979 as a public service by the cable television industry and is now wholly funded through fees paid by cable and satellite companies that provide C-SPAN programming.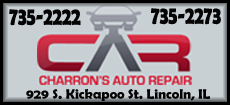 The Lincoln Presidential Library and Museum uses a combination of rigorous scholarship and high-tech showmanship to immerse visitors in the life and times of Abraham Lincoln. Visitors can see ghosts come to life on stage, watch TV coverage of the 1860 presidential election, roam through the Lincoln White House, experience booming cannons in a Civil War battle and come face to face with priceless original Lincoln artifacts.

The library holds an unparalleled collection of Lincoln books, documents, photographs, artifacts and art, as well as some 12 million items pertaining to all aspects of Illinois history.

For more information, visit www.PresidentLincoln.illinois.gov.
[Christopher Wills
Communications Director
Abraham Lincoln Presidential Library and Museum]