Atlanta Quilt Corner Patriotic Quilt won by Tennessee truck driver



Send a link to a friend Share
The Atlanta Quilt Corner held the third quilt raffle drawing on July 4th, at The Dixie Restaurant in McLean. The theme of the Independence Day quilt is "Honoring Our Military". John Hanson was excited to hear he won the quilt. John, a long haul trucker, from Tennessee, picked up his quilt, from The Dixie, on July 9th.

The fourth and final raffle quilt is called "The Colors of Fall." The raffle drawing will be September 14th, at the Atlanta Fall Festival, 9:00 p.m. Raffle tickets are available at The Dixie, where the quilt is on display, until the Atlanta Fall Festival. Tickets will also be available for sale at the Atlanta Fall Festival, Thursday, September 12th; Friday, September 13th; and Saturday, September 14th, 5:00 p.m. thru 9:00 p.m.

The Atlanta Quilt Corner will donate 75 percent of the raffle proceeds to the Atlanta Memorial Community House for maintenance projects as a 'thank you' for the use of the house basement to create and finish the 250 quilts made each year.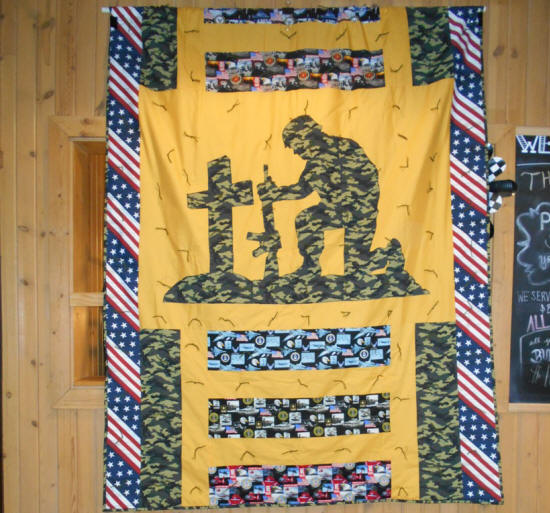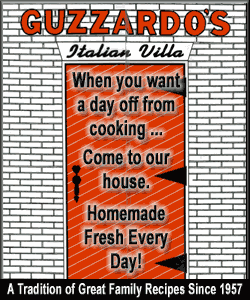 The remaining 25 percent will go toward maintaining the sewing, serging, embroidery machines, and purchasing non-donated supplies used for the construction of our quilts.

Coming this fall, an all day Saturday "Fidget Quilt" workshop, to be held at the Atlanta Memorial Community House. The results of the workshop will be donated to the local Alzheimer Association. All quilt supplies will be furnished.
[Donna Campbell]