Lincoln College Exceeds $8 Million Goal
Embracing our Past, Empowering our Future Campaign Successfully Concludes



Send a link to a friend Share
Two years after unveiling the public phase of its $8 million "Embracing our Past, Empowering our Future" fundraising campaign, Lincoln College has surpassed its original goal by more than $1 million, setting the stage for future growth.

"Two years ago we launched the public phase of our Campaign for Lincoln College with a highly ambitious goal of generating $8 million to jumpstart our transition to a full four-year degree granting college. Thanks to the generosity of more than 2,400 donors, we've now raised $9.6 million," said Lincoln College President David Gerlach.

Lincoln College surpassed its goal a year earlier than originally anticipated. To celebrate the conclusion of the campaign, Lincoln College held a reception on campus July 25, just three days shy of the two year anniversary of the public kickoff of the campaign.

"This would not have happened without the support of our alumni, our friends and the Lincoln and Logan County community," Campaign Chair John Blackburn said. "But, we won't be resting on our laurels. We must keep the momentum growing to assure that Lincoln College can meet the demand for high quality, affordable education for a diverse audience."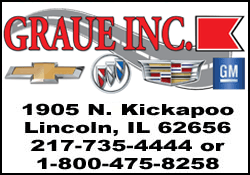 "We have been absolutely overwhelmed by the positive response we received since launching the campaign. I can't thank our alumni, friends, and employees enough," said Debbie Ackerman, Vice-President for Institutional Advancement at Lincoln College. "The College received four gifts at the million-dollar level and many gifts of $25,000 or more. At the same time, we are particularly gratified by the large number of smaller gifts and first-time donors, which demonstrates the significant grassroots support that we have among alumni, friends and the local community."

Ackerman said that more than 2,000 individuals and 350 organizations contributed to the success of this campaign. She said the College was particularly pleased with the overwhelming support directed to the unrestricted LINCOLN Fund.

"Our goal for the LINCOLN Fund was $1.9 million and we received $4.1 million in contributions during this campaign thanks to the wonderful generosity of our donors," Ackerman said. "Because LINCOLN Fund contributions are unrestricted, they represent a vote of confidence by our benefactors in our vision and mission. By choosing to invest in extraordinary ways these donors are, in effect, saying that they trust the College administration to select the best use of their gifts. We take that very seriously and are humbled by their trust in us."

Ackerman also noted that the Campaign for Lincoln College won strong support even as other major fundraising activities at Lincoln College have grown.

"The annual Grand Soirée, which is the main fundraising event for the our nationally recognized Lincoln Heritage Museum has been a fantastic success thanks to the exemplary work of the Soirée committee and our annual golf outing for athletics sold out again this year," Ackerman said.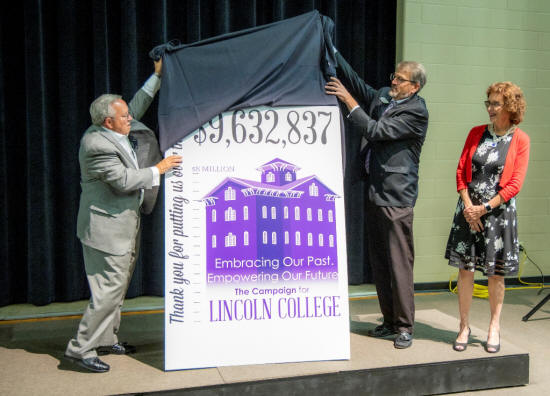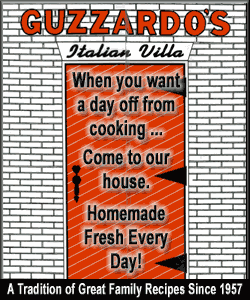 Highlights of the Campaign for Lincoln College have included:
Raising $1.7 million for scholarship support for students; 60 total scholarships including 31 newly-funded scholarships;

Launching the MacKinnon School of Business;

Opening a state-of-the-art television and new media studio;

Converting blighted apartments adjacent to campus into high quality student housing;

Renovations that show significant progress in returning University Hall to its full glory;

Accepting the transfer of the former St. Clara's manor for conversion into student housing and multi-use space to accommodate additional growth;

Raising an estimated $5-$6 million in bequests or other planned gift arrangements that will benefit Lincoln College in the future;

New facilities and features at the Creekside Center for Environmental Education, including an accessible boardwalk, interpretive displays and new groundwater monitoring equipment that will aid in student research directly benefitting the ag industry; and

Installation of new equipment at the Johnston Center for the Arts to enable Contemporary Jazz Studies students to learn sound recording and mixing skills and record and produce their own original compositions.
"It's been an amazing time of growth for Lincoln College," Gerlach added. "During the time of the campaign, we have expanded our degree offerings to 12 full bachelor's degree programs and are on the verge of adding master's degrees to our curriculum. The federal government awarded us a Title III grant to expand our capacity to offer quality educational opportunities to underserved populations. And, this fall we will be welcoming our first class of visiting scholars from China.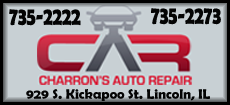 "We've drawn record numbers of area students. We continue to attract quality students from the Chicago area and are proving that we offer an attractive option for students from Springfield, Bloomington-Normal, Peoria, Decatur and the rest of Central Illinois," Gerlach said.

"In addition, our innovative adult program, Accelerated Bridge to Education, has expanded to our main campus and is helping working adults gain the education they need to break through the glass ceiling," Gerlach added. "Now, to keep attracting and growing our student body we must continue to ask the support of our friends and alumni and continue to grow our base of support from individuals, corporate sponsorships and non-profit organizations."
[Mark Gordon
Public Relations and Media Manager
Lincoln College]