Minier Corn Daze kicks off next Saturday



Send a link to a friend Share
The big event is just a week away and lots of activities are awaiting the community. The line up starts on Saturday, August 3 at the Minier West Park at 11 a.m. with the Antique Tractor Pull. If you are interested in entering contact Jeff Lough at 309-242-6073. Concessions will be available.

At the Grade School Park, starting at 1:30 p.m., the Minier Fire Department will host a water fight featuring local fire departments. Be sure to come and cheer for your town's team. Beginning at 6 p.m. at the park, there will be a softball tournament. The tourney is open to the public. Please contact Rusty Richards at rustyr.mcc@gmail.com if you want to join a team.

New this year, is a drawing for two prizes. The first place prize is a 50" flat screen tv, and the second place is a 24" flat screen tv. Tickets are available
at IGA, Village Flowers and Gifts, O & G Financial, Minier Community Bank, First Farmers State Bank and K's Cafe. Tickets are $1 for one ticket of $5 for six. Get your tickets early and buy a lot of them as all the proceeds go to the Kiwanis Key Club Scholarship awarded to an Olympia senior Key Club member each spring. Tickets will also be sold on the Saturday and Sunday of CORN DAZE.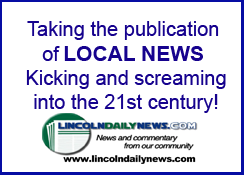 Now on to the Sunday events. From 8 a.m. until 4 p.m. is the Craft and Vendor Fair at the Grade School Park. Contact Connie Schroeder at 309-267-2221 if you are interested in a space. ALSO, CORN DAZE WELOMES COMMERCIAL FOOD VENDORS. Please contact Carolyn Hansen at 309-261-1705 to make arrangements. At 10:30 a.m., the community church service begins in the park with Pastor Ron Marsiglio speaking and music will be provided by the Lincoln Christian University Instrumental Band. Starting at 11 a.m., there will be tram rides around town.

Several new activities this year include a Pie in the Face Contest. Local
ministers and dignitaries will take one for the cause. Also new is the Corn Bread Bake Off. Amy Freitag is coordinating the cook off, and anyone is welcome to enter. Drop off your entry by noon at the Information Tent near the Pavillion. Be sure to include the recipe! A blind judging will take place at 1 p.m. Prizes will be awarded to the top three recipes: $50 for 1st; $30 for 2nd; $20 for 3rd.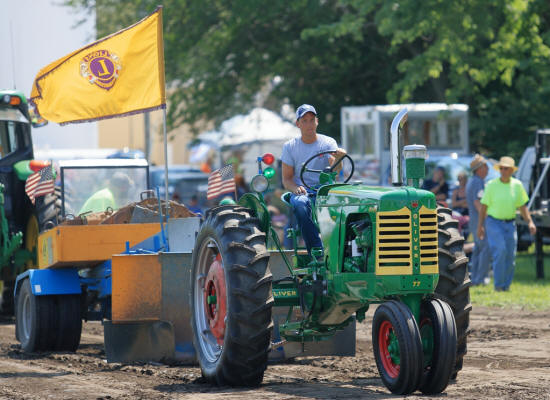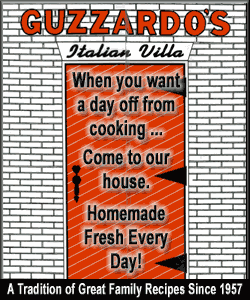 The tram will take you to the Cruise-In which runs from 11 a.m. until 4 p.m. Be sure to see this great display of antique and unique cars. Contact Don Freitag at 309-392-2020 for more information or to enter a car. Eleven a.m. is the magic hour for enjoying sweet corn. Visit the pavilion for corn dripping in butter, then move around the pavilion to chow down on your favorite fair foods - lemon shake-ups, walking tacos, funnel cakes, corn fritters, hot dogs, burgers and pork chops. Carl's Ice Cream truck will also be on hand for your cold, sweet treats.
Kids events include free face painting, ring toss, Inflatable Bouncy Houses sponsored by Minier Christian Church, Magician, Chris Bohne and the Pedal Tractor Races beginning at 1 p.m. Sign up starts at noon and races start at 1 p.m. Kids must be at least 4 years old to participate. At the West Park at 1 p.m. is the Mini Rod Pull. Contact Jeff Lough for more information or to enter.

All day Sunday at the Grade School Park is the Single Cylinder Engine and Antique Tractor display. Contact Bob Dietrich at 309-392- 2619 for more info. Entertainment will feature Alcy Schopp starting at noon followed by the Rain Makers, a band of local musicians. Reggie Redbird will be on hand to greet kids and take photos.

The Kiwanis Club has worked hard to bring CORN DAZE to the community, and we are grateful to all who step up to help organize all the individual events. But volunteers are still needed, so if you can lend a helping hand and give an hour or two, please call Carolyn Hansen at 309-261-1705; she is the Kiwanis Club president.
[Sue Miller]