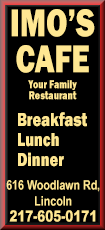 On Monday morning, 4-H Non-original Visual Arts and 4-H Visual Arts and general 4-H projects judging took place with hundreds of outstanding entries for judges to consider. The entries are made from various media and may be original or non-original.

To create their artwork, the young artists may use media such as paper, clay, fiber, wood, chalk/carbon/pigment, glass/plastic, metal and nature.

Original arts are designs created entirely by the exhibitor, while non-original arts are made from either kits, pre-printed designs, or pre-molded pieces.

The artwork is judged for its craftsmanship, originality, and creativity, though these areas are only a small portion of the total score. 4-H members must also have a general knowledge of various art concepts and be able to provide judges with a detailed explanation of their project.

Some of the general projects include floriculture, vegetable gardening, environmental science, leadership, natural resources and robotics.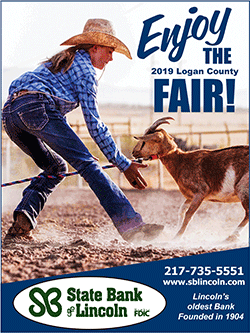 Judges say they consider how well 4-H members explain their project goals, their reasons for choosing the project, their decisions, and their results, as well as providing a self-evaluation of what they could have done differently.

Additionally, the 4-Hers must describe skills they learned and any techniques and design elements they used in their project.

Judges also ask the kids about themselves to relate to them personally and make them feel more at ease.

Dennis Campbell, who judges the environmental science section where kids explore the environment and learn to be good stewards of the environment said he likes to ask participants why they were interested in their project, what their background is and how the project will impact how they care for the environment.

In the floriculture department, judges shared their overall observations of the arrangements.

Both during and after judging, the judges make comments telling participants where they did well, as well as how and where they could improve. The "minute" details can be significant.

For example, in the photography area, judge Mitch Douglas looked at the details of the photos and showed one participant where he could have changed the focus, so that one part of the photo was more notable.
Several 4-H members did projects using various media and entered both visual and non-visual projects, while others focused on one project. Most have been working on their projects for the past few months, though some work right up until the deadline.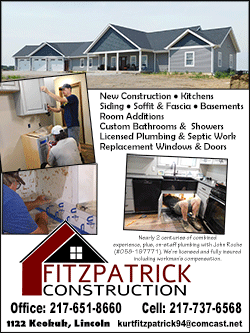 Some participants have been entering projects for many years, but there are also several entering projects for the first time.

First year participant Ashten Wolf did an original visual arts project by painting a beach scene, and entered cucumbers that won a blue ribbon. Wolf said she enjoyed learning to grow cucumbers and loves doing art.

Aiden Wilson, another first-time participant, did a woodworking project of a popsicle stand. Wilson said he had been doing woodworking for several years and decided to enter a project this year.

Ellie Wrage is in her first year of 4-H, though she was previously a Cloverbud. Her 4-H project was veterinary science and represented four different kinds of suture material used for stitches. For an original visual arts project, Wrage made an all-natural candle holder and said she used branches and bark she found in her yard.

Ten-year-old Madison Wurth entered a photo for the second year. Wurth said she has her own camera and used a zoom lens to take a close-up photo of a yellow rose. Wurth's other 4-H project was growing corn and potatoes.

Saristen Morgan, who will be a senior, said she just started back in 4-H after not being in it for a while. For her last year in 4-H, Morgan entered four different projects that included a painting of a dog, a clay sculpture of a face, a photograph and a scrapbook.

Ruth Lessen is also in her last year of 4-H and said she is a 10-year-veteran of doing projects for the fair. Lessen entered three floriculture projects that included Black-eyed Susans for a perennial flower, begonias for an annual flower, and lilies for mixed perennials. In the visual arts category, Lessen did a fiber project where she crocheted a basket from rags, a paper project that was a mosaic made of magazine photos and a heritage arts project that involved weaving a hammock. Lessen said she enjoys being creative and doing projects.

After years of having done visual arts projects, Klarissa Helton did a leadership project which includes creating a binder of activities. Helton had to speak to group and interact with people, answering questions for the book. Helton said doing these projects are less nerve wracking after years of participating.

As always, the visual and non-visual arts and general 4-H projects section showcased the talents of many youth from around Logan County.

Winning entries will be displayed in the Expo Building throughout the week of the fair.

[Angela Reiners]