Celebration of Life: Will Genz spent some of his happiest times playing softball with the Roadrunners. Please join his children for a celebration of his life. Sunday, August 4th at 1 p.m. at the field across from Lincoln Junior High
Obituary
Willard John "Will" Genz, age 85, of Marion, IL, passed away with his family by his side at 3:46 p.m. on Monday, January 21, 2019, in Memorial Hospital of Carbondale, IL.
Will was born on Wednesday, November 29, 1933, in Elgin, IL, the son of Leslie and Viola (Keeker) Genz. He grew up in the Carpentersville-Dundee area, attending school there and
was a graduate of Carpentersville-Dundee High School Class of 1951.
After graduation from high school Will answered the call of this nation in 1952, and served in the United States Navy during the time of the Korean War as a corpsman, medic and pharmacy technician and faithfully served until he was honorably discharged November 30, 1956.
He was united in marriage to Elizabeth Ann Owen on Wednesday, August 17, 1955, in Bethesda, Maryland and together they shared nearly 46 years of marriage until her death on Thursday, May 17, 2001.
After he was discharged, Will continued his education at the University of Illinois Circle Campus in Chicago, IL where he received his degree as a Registered Pharmacist.
His working career as a Pharmacist began with Rexall Drugs in West Chicago.
Later he worked for Kroger's in Lincoln, IL and eventually owned and operated his own pharmacy called "Will Genz Pharmacy" in Lincoln for several years until his health forced his to retire.
During his lifetime, Will has lived in many states including Maryland,
Oregon, Ohio, Kentucky and Illinois. Since moving to Marion, IL in late 2000 he has been a member of Good Sheppard Lutheran Church. Everywhere he moved he became involved with a church. While living in Owensboro, KY, for 25 years he was a member of St. John's United Methodist Church where he taught
bible study and was part of the Men's Club and in Lincoln, IL was a member of First United Methodist Church.

When he was younger he enjoyed playing the ukulele. Will was known as being a gifted fast pitch underhand softball pitcher being able to deliver the ball over the plate at 98 mph and played for the Lincoln Road Runners. In 1969, under the direction of his pitching, the Road Runner's won the Illinois State Softball Championship Tournament and Will was selected as the MVP. In his later years he enjoyed painting by numbers, reading and writing
poetry and was an avid bridge player.
Will loved his family and enjoyed the many times they all would be together.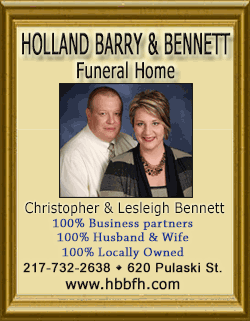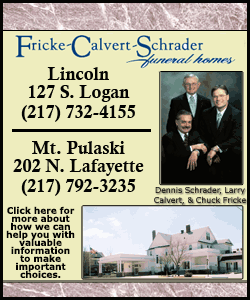 He was always interested in all of their many activities, especially those
of his grandchildren and great grandchildren, and the many memories created will now be cherished by those who knew and loved him.

He is survived by five children, Gretchen Genz Davidson of Skokie, IL, Camilla Genz Klaskin and her husband George of Kettle River, MN, Jennie Genz of Metropolis, IL, Christopher Owen Genz and his wife Wendy of Denver, CO and Antoinette "Toni" Genz Hayden and her husband Tony of Marion, IL; seven grandchildren, Katie Penrod of Metropolis, IL, Daniel Penrod and his wife Tish of Danville, KY, Elizabeth Genz of Nashville, TN, Kenai Klaskin of Duluth, MN, Gus Klaskin of Minneapolis, MN, Joe Hayden and Kirsten Hock and
her husband Daniel all of Marion, IL; seven great grandchildren, Leah Cook, Jase Cook, Olivia Penrod and Annabel Penrod all of Danville, KY, Saige Hock of Benton, TN and Luna-Ann Hock and Axton Hock both of Marion, IL, other extended family members, and many friends.
He was preceded in death by his parents; wife, Elizabeth Ann Owen Genz and sister, Donna Reckers.
Will Genz spent some of his happiest times playing softball with the Roadrunners. Please join his children for a celebration of his life. Sunday, August 4th at 1 p.m. at the field across from Lincoln Junior High.