2019 Fair Queen Pageant:
Chestnut's Skye Kretzinger crowned Miss Logan County Fair
Atlanta's Anna Kindred crowned Junior Miss
Lincoln's Jolie Grisham chosen Little Miss



Send a link to a friend Share
[July 31, 2019] LINCOLN -- Under a clear sky with pleasant temps as the sun started its descent Tuesday evening, eight lovely and talented young queen contestants, seven delightful junior misses, and fifteen charming little misses from around the county competed for a chance to represent Logan County at the fair and other local events throughout the year.

A decorated stage served as the backdrop for the 81st Logan County Fair Queen Pageant.

Master of Ceremonies Cameron Kurtz welcomed everyone to the 83rd anniversary of the fair, thanking the many sponsors, and introduced 2018 Logan County Fair Queen Molly Schempp who thanked everyone for coming and wished all the contestants luck.
Junior Miss Julia Collins sang the National Anthem to help kick off the evening.
For the opening production number, the queen candidates danced across the stage to Kool and the Gang's "Celebration" as they introduced themselves.

The candidates vying for the title included:
Alice Roate of Lincoln, daughter of Colleen and Bussy Roate, who attends Iowa State University.

Jayden Lawrence of Beason, daughter of Amy and Shawn Lawrence, who attends Lincoln College.

Faith Doerr of Elkhart, daughter of Marsha and Scott Doerr, who attends Southern Illinois University at Edwardsville.

Saristen Morgan of Lincoln, daughter of Betty and Tim Morgan, who will be a junior at Lincoln Community High School.

Skye Kretzinger of Chestnut, daughter of Tiffany and Joseph Kretzinger, who attends Lincoln Land Community College.

Katie Hunsley of Lincoln, daughter of Diane and Mark Hunsley, who attends Illinois Wesleyan University.

Kamryn Aylesworth of Mount Pulaski, daughter of Kelly and Randy Aylesworth, who attends the University of Findlay in Ohio.

Sesleigh Peacock of Lincoln, daughter of Stacy Peacock and Caleb Peacock, who will be a junior at Lincoln Community High School.


To display their communication skills, which is 40 percent of the score, queen contestants spoke on a topic of their choice. The women delivered a range of subjects that included doing something out of your comfort zone, doing anything you put your mind to, having determination and a strong work ethic and changing the face of the future by being a pediatric surgeon.
Others spoke of the need to "just keep swimming," letting your light shine, never doubt yourself and never take small things in life for granted.

For the pop question, contestants were asked their thoughts on whether their social media should be used in judging. Most thought it should because their posts will always be there, what people post says a lot about them and reflects on their character and their image. Others said it shows how people can be a different person behind a screen, how people view themselves, how they represent themselves and how they show themselves to the community, which is a big part of being queen.

The rest of contestant scoring was based on an interview done earlier in the day with the judges, a swimsuit competition to display their beauty and physique, and an evening gown competition to show their stage presence.
In 2017, a Junior Miss competition was added for girls between the ages of nine and 12, and last year, the age range was changed to 11 to 13.

Junior Miss contestants danced across the stage to the song "Under the Sea" from Disney's "The Little Mermaid" as they introduced themselves.

This year's seven Junior Miss contestants included Anna Kindred, Elizabeth Hudson, Lauryn Crawford, Lyvia Mundy, Myah Bowman, Sophie Morgan and Trista Davis.

A three-minute personal interview done before the contest was worth 75 percent of their score. Ten percent of the score came from their appearance on stage and 15 percent from answering a question asked by Kurtz.

Kurtz asked these contestants, "If you could take your judges anywhere in Logan County, where would you take them and why?" Answers included their favorite rides, their family farm, Route 66 in Atlanta, country roads to see corn and bean fields and cows, Top Hat Creamery and Kickapoo Creek Park because of how these places represent the county.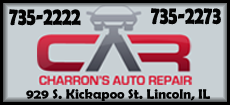 As always, the Little Miss contestants provided some adorable moments as they introduced themselves. They also told what they like about the fair, which included the fish game, the slide, the rides, the Scrambler, the Merry-go-round, the Ferris wheel and the mirror maze. Others enjoy the animals and petting zoo, the dresses at the pageant and everything about the fair.

[to top of second column]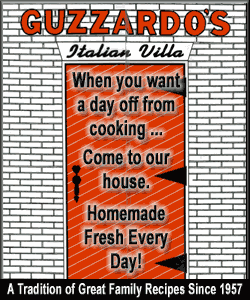 This year's fifteen Little Miss contestants included Abigail Horton, Avagial Glazik, Averie Johnson, Brinley Balance, Callie Martin, Emily Lawrence, Harper Whitted, Jolie Grisham, Khloe Kretzinger, Kinley Behrends, Lillian Hilgendorf, Mallery Klapp, Sophia Goodman, Sophia Streubing and Trinity Crawford.
Little Miss contestants were judged on a two-minute personal interview, done beforehand that made up 75 percent of their score. The other 25 percent of their score came from their stage presence.

As in previous years, special guests filled the time between the various sections of the competition. These guests included this year's queens, junior misses, and little misses from 10 other Illinois counties, who introduced themselves and wished the contestants luck.

Other guests included several former Logan County Fair Queens and Little Misses. The royalty who ranged from recent years shared what they are doing now, as well as from 1958 Queen Janet (Ritchhart) Luckhart, 1969 Queen Deborah (Leimbach) Hamilton and 1974 Queen Elise (Gleason) Harms Though she was unable to make an appearance on stage, 1945 Fair Queen Evelyn Oltmanns Belcher waved to everyone from her seat. Several of the special select alumni fondly recalled their days serving as queen.

Before results were announced, the outgoing 2018 royalty gave farewell speeches.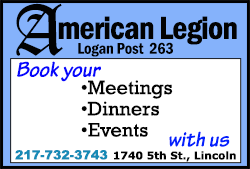 Little Miss Kylee Fulk thanked her "pageant sisters" and the county for a great year and wished the contestants good luck.

Junior Miss Julia Collins thanked the county, the pageant directors, her "sash sisters" Queen Molly and Little Miss Kylee for a great year and for what they taught her. Collins said she loved the experience and the fair has changed her life.

Queen Molly Schempp said last year she challenged people to make it happen and she talked about what happened this year. Schempp said she had an incredible experience and loved getting to know Little Miss Kylee and Junior Miss Julia and their inspiration. She enjoyed being in the festivals and parades; and greeting the Land of Lincoln Honor Flight, which her grandpa Johnson was on.

Schempp thanked many people including 2017 Logan County Fair Queen Meg Meeker for encouraging her to enter the pageant, the fair board, her friend Kristy, her family for their love and support and the pageant crew for their dedication.

Finally, the judge's decisions were announced. Skye Kretzinger was crowned Miss Logan County Fair 2019, Anna Kindred was crowned Junior Miss Logan County, and Jolie Grisham was chosen as the new Little Miss Logan County.

Other awards for the queen contest were presented to First Runner-up, Faith Doerr; Second Runner-up, Katie Hunsley; Crowd's Choice, Alice Roate; Most business connections, Faith Doerr and most raffle tickets sold, Kate Hunsley.

The Dean Bruns Memorial Miss Congeniality award was given to Jayden Lawrence. From this year on, the award will honor the memory of long-time Fair Board President Dean Bruns, who passed away last fall.

Other awards for the junior miss contest were First Runner-up, Myah Bowman; Second Runner-up, Trista Davis; Most photogenic and Crowd's Choice, Anna Kindred; and Most raffle tickets sold, Sophie Morgan.


Other awards for the little miss contest were First Runner-up, Brinley Ballance; Second Runner-up and Crowd's Choice, Sophia Goodman; Most photogenic, Callie Martin; and Most raffle tickets sold, Averie Johnson.

Queen Skye Kretzinger said she returned to the pageant this year determined to do better. Kretzinger attends Lincoln Land Community College and will earn her Associate's Degree in Art with an emphasis in Agriculture in fall 2019. After graduating, she will attend Illinois State University to pursue a degree in Agribusiness Economics with hopes to obtain a job in the agriculture industry that will continue her passion for the field.

Kretzinger's hobbies include volunteering at Mount Pulaski Grade School in the classrooms and the library, travelling with various clubs and organizations and helping with various FFA events. She enjoys reading motivational books, spending time with family and friends and visiting different museums.
.
Queen Skye Kretzinger joined by Junior Miss Anna Kindred and Little Miss Jolie Grisham will reign over the remainder of the Logan County Fair attending several events and presentations handing out ribbons. The fair royalty will also represent Logan County at various events during the year with Kretzinger competing in January for the title of Miss Illinois County Fair.

[Angela Reiners]