New tire shop opens in Lincoln
Ribbon Cut scheduled for August 7th

Send a link to a friend Share
[July 31, 2019] On Wednesday, August 7th, the community is invited to join in a celebration welcoming a new retail business to Lincoln. Tinaja Tire & Auto, 103 South Logan Street will host a ribbon cutting at 11:30 a.m. with hotdogs served afterward.
Owner Jose Vega is teaming up with John Lucio to open not one, but two, small businesses in the former abandoned gas station. Lucio, along with his fiancé Macy Hawkins will operate J & M Car Care from the same location, and are partnering with Vega for the ribbon cutting.

Vega recently spoke about his new business. He explained that for the last 18 years, he has worked as a mechanic at Jesse's Tire Clinic in Bloomington. A few months ago the owner of the location in Lincoln approached Jesse's owner about opening a second shop on Logan Street. The Jesse's owner was not prepared to take up the offer, but he encouraged Vega to do so. Vega said it was a great opportunity for him to start his own business and he's happy that the owner recommended that he give it a shot.

Tinaja opened on June 1st. Since that time Vega has been working to build inventory, and spruce up the shop inside and out.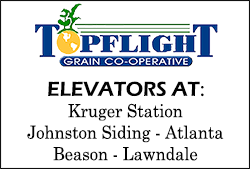 Vega will sell used tires only and will mount and balance the tires for the customer as needed. He is also available for basic mechanic work. He explained that he will limit his customer base to gasoline engines only, cars and pick-up trucks, no diesel engines and no large vehicles. He said that as far as his scope of work he is able to do anything from light repairs to changing out motors or transmissions. He said he will not re-build motors or transmissions, but switch outs he can do, no problem.

For the time being, Vega will be the only person in the shop, but he is hopeful that over time he will be able to grow his business and perhaps add a new employee or two. He also plans at some point in the near future to have a repair truck set up so that he can make service calls to stranded motorists.

John Lucio said that he kind of happened into partnering with Vega on the shop space. He explained that he stopped in one day to talk to Vega about some used tires for his car. The two men hit it off, and as the conversation between them progressed Vega offered Lucio the opportunity to share the shop space and start up his own detail shop.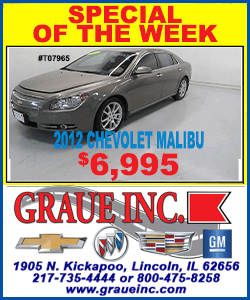 Lucio said he had plenty of experience in the detail business. He explained that his uncle owns a detail shop in Lincoln and Lucio started helping out with car care when he was only about eight years old. He helped the uncle for several year, and also worked as a detailer at Lincoln Chrysler Dodge Jeep Ram in Lincoln.
Lucio has most recently been working for a professional window cleaning service out of Chicago. Lucio said that he liked that job and it paid well, but, the miles he was putting on his personal vehicle were starting to get costly. Lucio said that with the support of his fiance', he made the decision to start his own detail business.

Vega also has plenty of support from family who are encouraging him to follow a dream in Lincoln. Vega and his family currently live in Bloomington. His family includes his wife Nova, and children Jose Jr., Daniel, Cassandra and Jesus. On the day of Vega and Lucio's interview Jose Jr. was on hand helping out with some painting and other cleaning and repair jobs around the shop. Vega said his son was a great helper, but when school starts, dad will have to let his good helper go.

On Wednesday, August 7th, Lincoln Daily News will host the ribbon cutting for Tinaja and J & M at 11:30 a.m. The community is invited to attend and it is the hope of Vega and Lucio that they will have a good turnout so they have an opportunity to get to know folks and also to show off their shop.

Tinaja will be open Monday through Friday from 7:30 a.m. to 5 p.m. On Saturday's the shop will be open from 7:30 a.m. to 2:30 p.m. Those looking for tires or auto repair can stop by the shop or call 217-735-1150.

[Nila Smith]