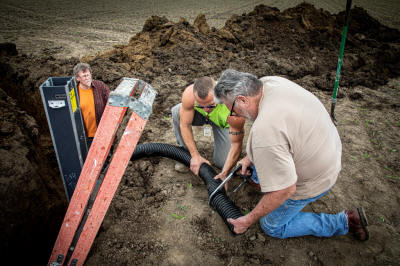 Water Testing Stations Installed at Creekside
Project Will Aid Student Research on Fertilizer and Pesticide Runoff


Send a link to a friend Share
[June 10, 2019] Water testing station installation got underway at Lincoln College's Creekside Center for Outdoor Environmental Education May 28.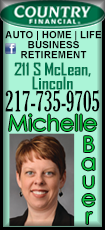 The testing stations, which are part of an environmental grant from Illinois American Water, will allow students to collect water samples from adjacent farmland. Workers from the water utility were on site to assist in installing drainage systems and the stations.

Using four water testing stations, it will be possible to collect data to quantify baseline estimates of annual fertilizer and pesticide runoff. Those estimates can then be used to study the impact of native cover crop planting to mitigate nutrient runoff.

Lincoln College was awarded an environmental grant from Illinois American Water of $2,714, as well as an in-kind donation of water testing through Illinois American Water's certified lab in Belleville, valued at over $3,000, for the project. The combined value of the grant and in-kind contribution made the Lincoln College grant the largest of 10 grants awarded by the company this year.
This funding is an integral part of Lincoln College's growing initiatives to increase access to research-based information in order to help improve local water quality and soil health through nutrient management planning of local agricultural land.
[Mark Gordon
Public Relations and Media Manager
Lincoln College]