Welcome Summer at the Glorious Garden Festival Garden Walk in Bloomington-Normal June 21-22
Twenty-third annual event supports historic Sarah's Garden at Davis Mansion

Send a link to a friend Share
[June 10, 2019] Garden lovers can put on their walking shoes June 21-22 and welcome summer by visiting some beautiful privately-owned gardens in the Bloomington-Normal area during the 23rd annual Glorious Garden Festival Garden Walk.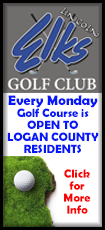 The walk is a fundraiser for the David Davis Mansion Foundation, which provides private support for the state-operated David Davis Mansion State Historic Site in Bloomington.

This year's Garden Walk offers tours of 12 private gardens at eight stops in addition to a tour of Sarah's Garden on the Mansion grounds. Hours are 1:00 p.m. to 8:00 p.m. on Friday, June 21, and 9:00 a.m. to 3:00 p.m. on Saturday, June 22. The Garden Walk will be held rain or shine.

Tickets can be purchased through June 20 at the David Davis Mansion Visitors Center and online at www.daviddavis mansion.org. The website also lists local vendors where tickets can be purchased through 12:00 noon on June 20. Tickets purchased at the gate on the two days of the event will be $20 for adults and $10 for anyone under 18.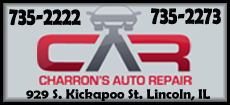 The theme of this year's Garden Walk is "Welcome Summer!" featuring a variety of beautiful do-it-yourself gardens, and some that have had help from professional landscapers. All the gardens and yards will give garden walkers creative ideas they can use at their own homes.

This popular annual event supports the restoration and preservation of Sarah Davis's unique 1870s garden and raises community awareness of the importance of gardening. Over the last two decades, the walk has opened more than 200 private gardens to the public and attracted more than 20,000 visitors.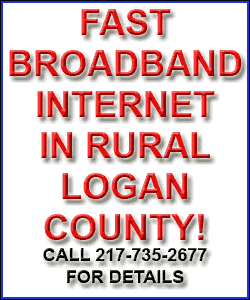 The garden walk begins on the grounds of the David Davis Mansion at 1000 Monroe Drive in Bloomington, where maps of other event gardens will be available. Members of the University of Illinois Extension Master Gardeners in McLean County will conduct tours of Sarah's Garden, and visitors can learn from these experts how to design their own Victorian gardens using heirloom plants from Thomas Jefferson's Monticello and other famous American gardens.

Corporate sponsors for the Glorious Garden Festival are the Bloomington-Normal Area Convention and Visitors Bureau, Casey's Garden Shop and Florist, Chizmar Landscaping, Green View Companies, Growing Grounds Lawn and Garden Center and Florist, Illinois Farm Bureau, Penn Landscaping and Sunburst Nursery, Serenity Creek Design and Landscaping, Inc., Wendell Niepagen Greenhouses and Garden Center, WJBC AM 1230, and Zimmerman and Armstrong Investment Advisors, Inc. Supporting Sponsors are AB Hatchery and Garden Center and Busey.

The David Davis Mansion State Historic Site, administered by the Illinois Department of Natural Resources, was built in 1872 for Supreme Court Justice David Davis and his wife, Sarah. The site is open Wednesday through Saturday from 9:00 a.m. to 4:00 p.m. for free public tours.
[Jeff Saulsbery]