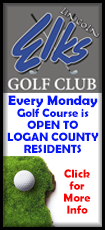 Carla Daniels, a nurse practitioner with Springfield Clinic Oncology, will lead the program.

Complementary therapies are used alongside conventional medical treatments prescribed by a physician. Examples include massage therapy, tai chi, dietary substances and probiotics.
The meeting begins at 5 p.m. Tuesday, June 11, in the Clarke Conference Room (E-118) in Memorial Medical Center, 701 N. First St., Springfield.

The group meets on the second Tuesday of each month except for December. For more information, call 217-757-7684.
[Michael Leathers, Memorial Health Systems]