Memorial Service: Emden Community House on June 15, 2019, 2 p.m. to 4 p.m.
Obituary
John H. Swart, 82, of San Antonio, FL went to be with the Lord on May 1, 2019.

John was born on March 1, 1937, in Lincoln, Illinois, to the late Harm Gerhart and Grace Mammen Swart. John and his wife, Donna, moved to San Antonio in 1968. John graduated from Hartsburg-Emden High School, Lincoln College and Illinois State University.

While attending school, John was a great basketball player achieving many awards. At his high school, John held the career scoring record for 57 years. While attending Lincoln College, John was ranked in top 20 scorers in the nation, lettered in basketball and baseball, member of the honor society and was honored as the student most representing ideas of Abraham Lincoln.

At Illinois State University, he also lettered in basketball and baseball, was an Academic All-Star Award winner, and held the Single Game Rebound record. Johnís career started as a teacher at Niantic-Harristown High School as a teacher and head basketball coach from 1962-1964 where he then moved back to Lincoln to teach and become the head basketball coach at Lincoln College from 1964-1968.

In August of 1968, San Antonio became his permanent residence as he became a professor of Physical Education and Sports Management at St. Leo College. He also became Assistant Athletic Director, Assistant Menís Basketball coach, Junior Varsity Baseball coach, Head Menís Soccer coach, Head Womenís Basketball coach, NCAA Compliance Officer and Director of Intramurals Department. John was a professor at St. Leo College for 40 years and continued as a adjunct professor for three more years. He was the first coordinator of the Physical Education Major and Designed Concepts of Wellness Programs at St. Leo. He was also the President of Florida Intercollegiate Soccer Coaches Association and the Chair of the Sunshine State Conference Womenís Basketball Coaches Committee.

John holds three Hall of Fame titles from all three colleges, two for basketball from Lincoln College and Illinois State University, and one for coaching from St. Leo College. John retired from St. Leo College in 2008. He was an active member of the First United Methodist Church in Dade City.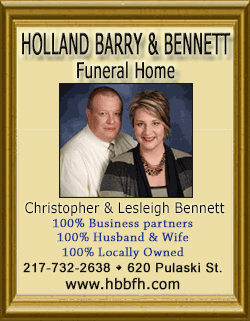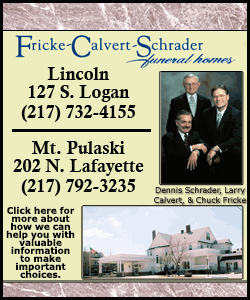 Johnís parents preceded him in death along with his son, Russell Gerhart Swart, and one brother-in-law Larry Yentes.

His wife, Donna E. Swart, survives him along with his daughter Dionne Swart Yargus, two grandchildren, Payton Celeste Yargus and Keyton John Yargus, one sister Phyllis Sue Yentes, two sisters-in-law and brothers-in-law, Barbara and Duane Wibben and Koann and Richard Chapman, all of Illinois and a host of nieces and nephews.

Services were held May 18, 2019 at the First United Methodist Church of Dade City.

There will be a memorial service in Illinois at the Emden Community House on June 15, 2019, 2-4 PM.