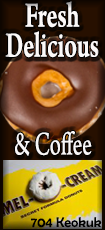 The new program is geared for all individuals who are age 65 and older, and is designed to assist them in working through mental health and emotional wellbeing issues.

The program runs Monday thru Thursday from 9 a.m. to 2 p.m. and can be tailored for the needs of the client for sessions that are group therapy, individual counseling or even family counseling.

Angela Stoltzenburg with the ALMH Community Health Collaborative noted that in the last health needs assessment in Logan County mental health made it into the priority list. This program is going to help address those issues for seniors. She explained that the issues could be the depression or loneliness, prolonged grief, or anxiety and fear just to name a few.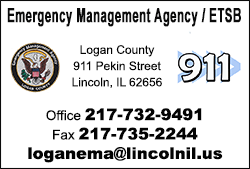 For those who may be concerned about the emotional wellbeing or mental health of a loved one or even self, there are a few signs that may indicate that a program such as Senior Life Solutions could be helpful:
Changes in appearance or dress, or problems maintaining the home or yard.

Confusion, disorientation, problems with concentration or decision-making.

Decrease or increase in appetite; changes in weight.

Depressed mood lasting longer than two weeks/extreme anxiety/worry/agitation

Feelings of worthlessness, inappropriate guilt, helplessness; thoughts of suicide.

Memory loss, especially recent or short-term memory problems.

Physical problems that can't otherwise be explained, aches, constipation, etc.

Social withdrawal; loss of interest in things that used to be enjoyable.

Trouble handling finances or working with numbers.

Unexplained fatigue, energy loss or sleep changes
There are also some trigger points that family members should be aware of. These are physical events that can have a serious impact on emotional and mental well-being:
Alcohol or substance abuse.

Change of environment, such as moving into assisted living.

Dementia-causing illnesses such as Alzheimer's disease.

Medication interactions.

Physical disability.

Physical illnesses that can affect emotion, memory and thought.

Poor diet or malnutrition.
The program is tailored to fit the needs of the client. A person may be asked to attend all four days of the week, or only one or two days, depending on their need. The time spent at the center includes a specific schedule.

The day begins with a visit with a registered nurse for "assessment for medical stability." Then there is a Psychotherapy Group that lasts 45 minutes. Then a break time and a second session that also lasts 45 minutes. Mid-day there is a 30 minute nursing education group session, and then a lunch break. In the afternoon there is a third group therapy session with the day ending by 1:30 p.m.

Stoltzenburg said that patients may be self-referred or they may be referred by an attending physician or even another family member. The services provided at the center are also covered by Medicare.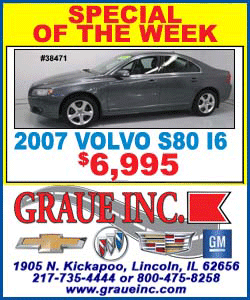 The Senior Life Solutions program in Lincoln is being modeled after a very successful program at Taylorville Memorial Hospital. ALMH is a part of the Memorial Health Systems network as is Taylorville. This gives our local hospital access to the resources of the larger medical community and also to best practice programs at other hospitals.
The program in Lincoln is led by Bobby Leebold, a Licensed Clinical Social Worker. Leebold and staff members Kim Ruch, RN and Beth Cummings, Support Services are on hand daily to help clients. The program also has a doctor of psychiatry, Dr. Ron Johnson, who is available through the TeleHealth program for consultation.

The hospital is partnering with Memorial Behavioral Health for this program and Leebold is an employee of that organization. Serving as his support or backup also from MBH is Amber Olson. Olson is also a Licensed Clinical Social Worker.
On Wednesday evening, Todd Mourning, Director of Clinical Operations at ALMH was on hand offering short tours of the facility. Guests were treated to light snacks as they did their walk through and visited with the staff.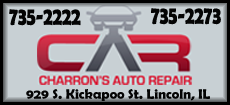 Stoltzenburg said that Mourning played a huge role in finding the space for the center at ALMH and working to get it set up as a comfortable and safe environment for the clients. Mourning said that while he worked on the project, he felt he was just one small part of a large team that worked to bring the program together.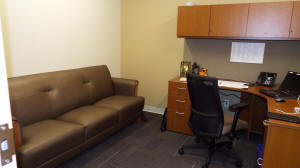 When coming into the main front entrance of the hospital, turning to the right, the first hallway leads back to a very private area that was formerly the business offices. There is a front reception desk then a large meeting room where group sessions will be held. Ruch and Leebold each have private offices. Dr. Johnson also has an office for personal or private visits with patients.

If you feel you or a family member could benefit from spending some time with the staff at the Senior Life Solutions, you may start the process by contacting the hospital, or ask your primary physician to do it for you. Call ALMH at 217-605-5750 and ask for Senior Life Solutions.

[Nila Smith]