Culver's Fundraiser Benefits Lincoln Police Departments Safe Passages Initiative


Send a link to a friend Share
LINCOLN
St. John United Church of Christ Outreach will sponsor a fundraiser on Sunday, March 17th from 5:00 p.m. to 8:00 p.m. The National Honor Society of LCHS will be helping serve that night as well. Culver's will donate 10 percent of all sales during that time span – eating inside, drive-through or carry-outs all apply, - to the Lincoln Police Department for the Safe Passages Initiative Program, led by Officer Christy Fruge, who also plans on being present. This program is a part of the Logan County Opioid Task Force of which St. John has been a participating support since February 21, 2016 .with the creation of the Narcan project for Lincoln Squad cars. Now that that program is being funded within the city budget the need for Safe Passages funds has become our focus.

The Safe Passages Initiative is a revolutionary new policing program aimed at getting people suffering from addiction the help they need, instead of putting them in handcuffs. Safe Passages is changing the way the Lincoln Police handles addicts who request help with their addiction.

This resource in Logan County is for anyone with a substance abuse problem. That person can go the Lincoln Police Department and request help to overcome their addiction. No one is turned away and from that moment help is the priority for anyone who seeks it. Each person is then paired with a driver from the list of volunteers who will transport them along with whatever provisions are needed/required. Some of the facilities require 2 days of clothing change, 5 toiletry articles and personal meds.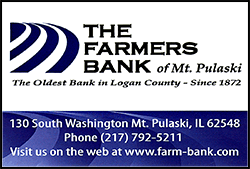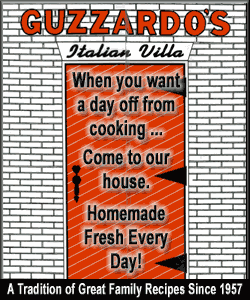 If there is a long span of time before departure the person going to treatment will be taken care of, fed and made comfortable before heading to treatment. If necessary, clothing, toiletries, meds and food are paid for out of the Safe Passages account. Along with fuel cards to cover gas for the drivers.
Because Logan County does not have a facility for addiction, the Safe Passages program uses several treatment centers in Illinois. Some as close as Peoria or further as the Quad Cities. The Lincoln Police Department facilitate entry to the treatment facility and acts as a support system for the person in need. If there are drugs or paraphernalia in the home, or with the person seeking treatment, arrangements are made to dispose of it properly.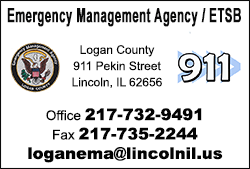 Once dropped at the treatment center, the Lincoln Police Department continues to monitor the progress of the patient within the limitations of the privacy laws of the treatment centers. To date 13 people have sought help for their addictions.

Questions regarding this project can be directed to St. John project coordinator Tonita Reifsteck 732-9796 or 855-1645. Officer Fruge will be sharing informational material at Culver's and is also available at the Lincoln Police Department on Fifth Street in Lincoln.

Community support has helped St. John UCC make both the Narcan and this program work and Sunday, March 17th will be another chance to help those struggling with addiction. Questions regarding this article can be directed to Officer Christy Fruge at Lincoln Police Department or Tonita Reifsteck 855-1645
[Tonita Reifsteck]