Master Gardeners' Annual Plant Sale brings shoppers to the Logan County Fairground



Send a link to a friend Share
LINCOLN
The Logan County Fairground was a busy place on Saturday morning. In addition to the opening of the ALMH Market, the Logan County Master Gardeners held its annual plant sale fundraiser just a few doors down in the Special Events buildings.

The plant sale is a major fundraiser and features plants grown by members of the Master Gardener Club.

With healthy plants going for as little as 50-cents each and no more than $7, the plant sale is always a very popular event in Logan County.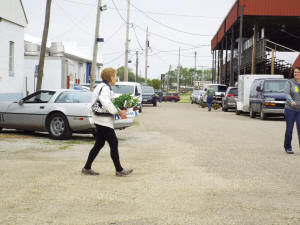 Folks gather outside the building waiting for the 8 a.m. opening and within minutes large boxes of plants of all kinds are exiting the building in the arms of happy new owners.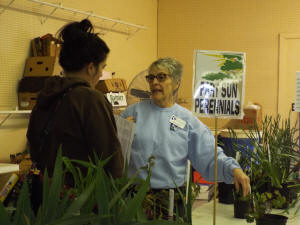 In addition, there are always a large number of the Master Gardeners on hand to offer tips and advice on particular plants and the University of Illinois Extension sets up a table with reference materials and other information about growing gardens in the community that are not only lovely but beneficial to humans, wildlife, insects and the environment.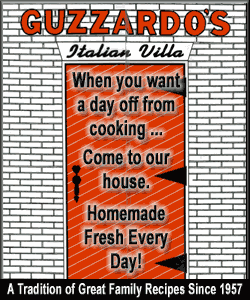 In the recent past and presently, the push is on from many groups to increase the number of pollinator gardens within our community. The Monarch Butterfly is endangered, and growing plants that will help nourish those lovely insects has become a local initiative. The Master Gardeners recognize this and had this year a number of plants specifically for attracting butterflies and also bees.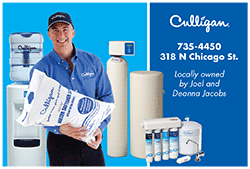 Bees are another important pollinator insect that is vital for the healthy production of many fruits, vegetables and food producing plants. Increasing their feeding and habitat areas throughout the community is important to keeping a healthy eco-system.
Also offered at the plant sale was a table with plants that are considered "native" to our area.

And, as always there was a nice mix of herb and vegetable plants for those who wish to grow edibles.

The Master Gardeners host two large fundraisers each year, the Russel Allen Garden Day held early in the year and the plant sale. The money earned from the fundraisers goes toward local club activities and education.

[Nila Smith]