A real twist - Harvest of Talents 5K Run brings out the best
Send a link to a friend Share
[October 31, 2019] The annual Harvest of Talents run/walk always brings out the best in people, people who care about their health and people who care about helping others around the world who are hungry and suffering.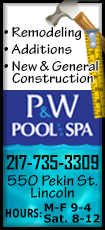 This year like some others, was gloomy and you could feel it building up for a good all-day rain, and it was a bit chilly.

Post-run there was an added twist of goodwill to this year's run for those who were going for time and placement. A young man in the lead was unfamiliar with the course and missed the last turn running further that the other runners. He corrected and clocked in for a fourth place.

The runner receiving first place wanted to make it right.

Seth Goodman said, "I could lie and say that I won this morning's cold and wet 5 K (which on paper I did). However, this young man is the real winner and MVP. He missed the final turn, which made me the first to cross the finish line. I found him after the awards and presented him with my first place overall medal because at the end of the day, he would have blown me away had he made that final turn. Loved to see his eyes light up and smile on his face when he was presented with what he rightfully deserved and threw it proudly around his neck."
Goodman added, "To all who participated, good run! I will happily settle for my hard earned 2nd place overall finish."
Official standings:

1. Seth Goodman (the real sportsman winner, all the time)
2. Jackson Johnson
3. Todd Parks
4. Lincoln Young (the real run winner of the day)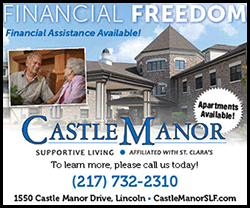 Official standings cont:

5. Doug Butler
6. Zach Horrell
7. Wes Tedrick
8. Bob Hentrich
9. Michael Gowin
10. Sophia Rabe
11. Kevin Curry
12. Chris Slaby
13. Stacy Tedrick
14. Lauren Tedrick
15. Dianna Hamblin
16. Bob Dunovsky
17. Andrew Stephenson
18. Brandon Boyd
19. Amy Bailey
20. Angela Reiners
21. Tim Becke
[Jan Youngquist/Lisa Ramlow with photo provided by Seth Goodman]