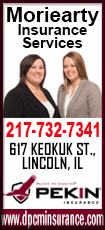 On Target for the Holidays Challenge November 3-December 15

Turkey Challenge
Sunday, November 24th 2pm


Paint Jolly Old St. Nicholas with Joyful Painting at the Lincoln Park District!
12" x 24" canvases are pre-sketched. No experience needed and all supplies provided.
Tuesday, November 19th
Lincoln Park District
5:30pm-7:30pm
Cost : $30/ person
Please reserve your spot by calling (217) 732-8770 by Friday, November 15th!