Christmas Express to bring back special times and memories in Lincoln
Festivities include Small Business Saturday



Send a link to a friend Share
In the world of snowcapped mountains it is well known that one voice, well placed, can start an avalanche. In this community, the same is true. This year Christmas holiday festivities come to Lincoln, thanks to one small voice who said it was time to do something.

Kathie Williams of Small Town Creations loves Christmas. She loves everything about the holiday from the snow to the decorations to the special activities and visits from Santa Claus. For her, it may be an inherited trait as her grandfather played Santa Clause in this community for many years he and loved spending time with local children who whispered wishes in his ear.

This year, Santa is coming to Lincoln courtesy of a hefty donation made in memory of William's grandfather, William Doyle.

That love of Christmas has indeed started an avalanche in Lincoln, as it was Williams who decided it was time to do something to make the downtown area festive and special at Christmas time. The end result, Lincoln is going to have a holiday experience for shoppers and visitors that will rival those we see in our favorite Christmas movies, starting with the Holiday Express Small Business Saturday events on November 30th.

Holiday Express

Williams takes zero credit for the Holiday Express. She said that indeed, she did contact some of the business owners on the Lincoln Square and asked them to come to a meeting to talk about Small Business Saturday. But, the enthusiasm with which the topic was addressed, and the level of involvement from several of those business owners is what has fueled this movement and made it bigger and better than even Williams could have imagined.

While she started the ball rolling, Williams points out local merchants and business owners such as Lisa Drew at Sorrento's Pizzeria, Eileen Mullins at Sir Renna Tea, Ethan Hoinacki at Guest House, and a number of others really got the ball in the air.

Williams said there is a group of 21 local businesses that will participate in Small Business Saturday and the event will carry through for at least a week afterward.
Participating businesses

While the majority of the participating businesses will be around the downtown square, not all of them are.

Around the square those participating include:
Other small businesses participating include:
Cindy's Cottage – On Woodlawn next door to Hardees.

Idle Hour – On Broadway Street west of the square.

Johnny's Buy Sell & Trade – On Broadway west of the square.

Lincoln Theater – On South Kickapoo Street south of the square.

Pink Shutter – On North McLean north of the square.

Podbelsek Family Creations – 1028 Broadway Street – about four to five blocks east of the square.

Renew Consignment – Take Pulaski street west of the square and across the railroad tracks.
Activities on Small Business Saturday

Among the numerous activities on the Historic Downtown Square on Small Business Saturday, November 30th, will be carriage rides around the square, carolers, kiddie train ride, Elf on the Shelf, and a passport stamp that could result in one lucky shopper winning $500.

Williams explained that shoppers will receive a passport card with all 21 participating businesses listed. When they shop at participating business, customers can have their passport stamped at the checkout counter.
Shoppers do not have to visit all 21 businesses, though it is hoped that they do. They also do not have to visit all 21 businesses in one day.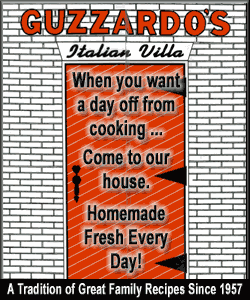 Williams said passport stamps will be given to shoppers throughout the following week. When half of their card is filled they can turn it in at Small Town Creations and the card will become part of a drawing that will be held around December 9th (exact date to be determined and announced later).
Carolers

Carolers will be located at various corners of the Logan County Courthouse Square will add to the festive atmosphere of Small Business Saturday, November 30th. Williams said that right now they have solid commitments for carolers from the Lincoln Community High School and Chester-East Lincoln Schools and have invited others that they are hoping will respond positively soon.

In addition, the Zion Chimes will be performing at the Logan County Tourism Bureau on Small Business Saturday at 11 a.m.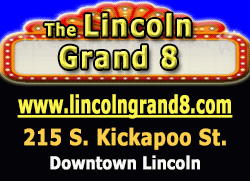 Gingerbread

Also on display at the tourism bureau will be a collection of gingerbread houses. Williams said that this idea came to her from a trip to Pennsylvania at Christmas time. She said that she visited a gingerbread competition as a spectator and was in awe of all the wonderful pieces of artwork she saw there. She laughed and said, "I texted Seth (Mayor Seth Goodman) and said Lincoln could do this! He texted me back and said go for it!" While she thought maybe she was planting an idea for someone else, she also though that it was time for people in Lincoln to put their money where their mouth is, so to speak, so she brought it to the group and to Morgan Gleason at the Tourism Bureau and everyone was enthused about the idea.

The plan is to solicit anyone and everyone who wishes to make a gingerbread piece. All are welcome and encouraged to participate. And all will be accepted from small simple pieces made by children to anything large and elaborate that the gingerbread artist wishes to do.

The houses will be on display at the Tourism Bureau located in the beautifully renovated Depot building, from November 30th thru December 6th.

Visitors will be invited to vote for their favorite pieces and trophies will be presented to the people's choice winners.

Contact Small Town Creations or the Tourism Bureau for further information.

Take in a free movie

Keeping to the 'Express" theme, Williams said that the Lincoln Theater is going to offer a free showing of the Polar Express on Small Business Saturday at 11 a.m.

The free movie is an excellent opportunity to turn the day into an even more special family event. Dads and kids can take in a movie while mom shops for those special gifts that she would prefer no one see her buy. Or, after a morning of shopping, even mom might want to take a break and join the family for a movie. If grandma and grandpa are babysitting while the parents shop, then a free movie provides perfect entertainment and an opportunity to make the day special for them as well.

A time to spend with Santa

As mentioned earlier, Williams grandfather, the late William Doyle, played Santa in Lincoln for many years. Upon his passing earlier this year, the family asked that memorial donations be made to help support Santa visits in Lincoln. In July of this year, Doyle's daughter Helen Knecht presented the LCTB with a check for $500 to help bring Santa to Lincoln.

Santa is always at the annual Christmas parade and visits with children after the parade. This year though, Santa will be in town twice.

Children will be invited to visit with Santa from 1 p.m. to 4 p.m. on Nov. 30th, Small Business Saturday, at the Tourism Bureau office in the Depot.

Ride the kiddie train

On Saturday, Nov. 30th, there will be free horse and carriage rides and a barrel train ride for children in downtown Lincoln.

Williams pursued one local option, but when that couldn't happen for this year the downtown group found the William Walter Barrel Train.

The train is a fundraiser for the Williams Walter Catch a Fish Day, and is from Taylorville.

Kathie Williams said that rides would be for a donation only, with no set price, making it affordable for everyone. The money raised from the rides will go to support a youth fishing program in the Taylorville area similar to the Nathan Turner Fishing Derby held in Logan County each year.
[Nila Smith]