Lincoln Presidential Library offers an evening of World War II memories Nov. 7
Also includes chance to see 'In This Great Struggle'


Send a link to a friend Share
SPRINGFIELD – A soldier who fought his way across Europe. A tail gunner on bombing missions. A teenager who helped repair warships. All three will share their memories of World War II during a special event at the Abraham Lincoln Presidential Library and Museum on Nov. 7.

"War Stories: An Evening of World War II Memories" features Dr. Mark DePue, a military historian and head of the library's Oral History Program, interviewing the trio on stage in an early Veterans Day event. The audience will get plenty of time to ask questions, too.

The discussion, which begins at 6:30 p.m., also includes free admission to the special exhibit "In This Great Struggle: The Greatest Generation Remembers World War II." The exhibit includes war memories from dozens of people, along with a stunning collection of letters, photographs and artifacts like a military motorcycle and a D-Day flag.

DePue will be speaking with:

• Frank Moscardelli, an infantryman in the European theater who served in Patton's 3rd Army
• Gerald Raschke, a tail gunner who flew 61 missions on a B-26 over Italy, southern France and Germany
• Betty Wrigley, a "Rosie the Riveter" working on ship repairs in the Bremerton, Wash., shipyard.

To reserve seats, visit www.President Lincoln.Illinois.gov and click on "special event reservations."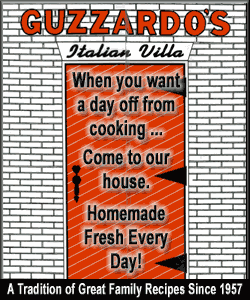 Visitors can also learn about the "Fighting Powells" from Hillview, Ill. The Powells sent an amazing seven sons off to war – so many that no available service flag had enough stars. The family had to sew on a seventh blue star before hanging the flag in the living room window.

That flag will be on display along with information about the seven Powell brothers and what happened to them during the war.
The presidential library and museum uses a combination of rigorous scholarship and high-tech showmanship to immerse visitors in the life and times of Abraham Lincoln. Visitors can see ghosts come to life on stage, watch TV coverage of the 1860 presidential election, roam through the Lincoln White House, experience booming cannons in a Civil War battle and come face to face with priceless original Lincoln artifacts.

The library holds an unparalleled collection of Lincoln books, documents, photographs, artifacts and art, as well as some 12 million items pertaining to all aspects of Illinois history.

For more information, visit www. PresidentLincoln.illinois.gov.
[Christopher Wills]