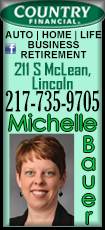 For many years it has had something of a stigma attached to it due to both hemp and marijuana being part of the cannabis family. However, one significant difference is the level of the compound commonly known as THC, which causes the 'high' marijuana in known for. For marijuana, THC levels are above 0.3 percent. For hemp, the levels are below 0.3 percent.

As hemp has begun to gain more acceptance, University of Illinois Unit Based Commercial Agriculture Educator Phillip Alberti says Illinois farmers have shown quite a bit of interest in growing hemp. The state has had over 900 applications for hemp and 300 applications for processors.

The history of hemp production

The production may be taking off quickly now, but hemp has been around for centuries.

A timeline of hemp's history shows it has been around since at least 8,000 BC with recent discoveries in China and Taiwan showing hemp was used in "pottery and food."

History also reveals that in the 1700s, "American farmers in several colonies were required by law to grow hemp," which can be used in numerous products.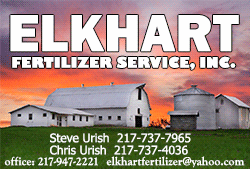 Over the years, though, views on hemp changed and in 1937, "the Marijuana Tax Act placed a tax on all cannabis sales (including hemp), heavily discouraging the production of hemp."

By 1970, hemp was classified by the "Controlled Substances Act" as an "illegal schedule I drug, which imposed strict regulations on the cultivation of industrial hemp."

A farm bill signed by Obama in 2014 allowed states to start hemp farming for research purposes, but it was not until December 2018 when the Hemp Farming Act Bill passed that hemp was removed from the Controlled Substances Act.

Alberti says even with the passing of the bill, hemp is in something of a "limbo" as states allow it, but it is still illegal federally. Therefore, there are many unknowns, which can make growing hemp a bit risky.

Uses and versatility of industrial hemp

Though there are unknowns, Alberti says growing hemp may be a good alternative at a time when corn and soybean prices are somewhat dismal, but he advises caution before making the plunge into the industry.

Grain, seed and fibers are three of the hemp crops being produced.

Hemp is an extremely versatile crop. In fact, according to the history of hemp, a 1938 Popular Mechanics article said hemp could be used in over 25,000 products.

For example, hemp may be used in housing construction, protein and oils, rope, carpet, clothing, biodiesel and biofuel among others.

Hemp can also be used as a food product. One example is hemp seed, which is comparable to flax seed. Several sources say hemp seed is nutritious, easy to digest, has Omega-3 and Omega-6 fatty acids, can help with immune system deficiency and is a great protein source.
Hemp fibers have long been used in shirts, jeans, socks, shoes, coats and several accessories, and can be found in beauty and skin products such as lotion, lip balm and body wash.

One of the more well-known uses of hemp today is for CBD oil, which is sold in many stores as a topical pain reliever.

Growing hemp

With the uses and versatility of hemp, there is a need for more hemp production, but there are some hoops for farmers to jump through. Christopher Enroth, Horticulture Educator for the University of Illinois Extension says the Illinois Department of Agriculture requires all hemp farmers to be permitted to grow this crop and the permit specifies a minimum of 500 square feet for growing hemp.

When starting out growing hemp, it is better to start small with no more than an acre or two. Hemptech laboratories says, "If you have 100 acres that's great but there is a massive amount of preparation, work and understanding that must be done in order to be able to produce on such a massive scale."

There are benefits to growing hemp though. The Agricultural Marketing Resource Center states, "Industrial hemp may be an excellent rotation crop for traditional crops, because it suppresses weeds and decreases outbreaks of insect and disease problems. Hemp may also rebuild and condition soils by replacing organic matter and providing aeration through its extensive root system."
Soil content is important for growing hemp. According to the Modern Farmer article "So You Want to be a Hemp Farmer," the best growing conditions for hemp are in "well-drained soils that are high in organic matter." Once established, "hemp plants are very drought tolerant" though "seedlings require irrigation for the first six weeks whenever the soil is dry.
Enroth says this year some farmers planted on marginal, low-yielding land, and the crop did not thrive. He says in terms of varieties that do well in Illinois, there has not been a variety trial for hemp since it was deemed illegal in the early 1900s, but research is ongoing to develop this body of knowledge once again.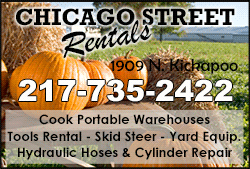 Other considerations

Before you decide to grow hemp, there are certain considerations such as costs, space needed, storage, processing, equipment and financing.
Alberti says if you plant 1,000-2,000 plants per acre at $1 to $2 per seed, just the seed input costs may be between $1,000 and $4,000 per acre.

Hemp plants are "typically planted between three and five feet away from one another," since, as Alberti says, "they are like little Christmas trees."

Storage is more complicated than it is with corn or beans. Alberti says you cannot just take it to an elevator, so you need to consider whether you have room to store the hemp and a place to dry it.

Additionally, with the Illinois Department of Agriculture opening applications for hemp late spring 2019, Alberti says many did not have time to look for processors. Hemp farmers in Wisconsin are also facing this challenge and some still have their hemp in storage as they attempt to find processors.

Hemp cultivation is another challenge. Though hemp can be cultivated with regular farm equipment, special machinery is needed for processing the hemp stalks. This machinery is rarely found in the United States other than places like Colorado, but Modern Farmer says, "To avoid making costly new equipment purchases, growers may be able to contract with companies who accept the raw plant material and do processing at a regional level."

For those who decide to grow hemp, financing may present an additional challenge because banks are not quite sure how to handle it. According to the American Banking Association, "There has been little to no clear direction on distinguishing legal hemp and federally illegal marijuana, leaving banks uncertain about the legality of working with hemp and CBD businesses."

In a letter from the American Banking Association, the association said, "Banks want to serve their communities and support their local economies, but need clear, unequivocal assurance from their regulators that hemp is distinguishable from cannabis, and that serving the industry will not expose them to criminal and civil liability, or regulatory censure."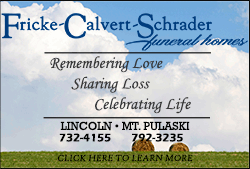 The legal uncertainty causes a problem, especially for the Federal Deposit Insurance Corporation that oversees banks. Alberti says the FDIC cannot give loans, but community banks can.
An additional challenge is hemp transportation. One article on the legal status of hemp says, "Hemp transportation has come to be a hot subject as the clash in between federal and state laws build confusion." With the confusion and unknowns, they say, "A lot more discussion is necessary in between the two sides to clarify how industrial hemp can be transported in between states."

Combined with all these challenges, at this point, there is not a lot of infrastructure, so Alberti says people are trying to develop the supply chain, or network, for hemp.

With the uses and versatility of hemp, it is an alternative crop with great potential. In a recent Forbes article David Carpenter says, "Hemp has proven to be a superior choice over other traditional crops." Kentucky farmer Brent Cornett, has started planting hemp where he previously grew tobacco and says, "There's been plenty of challenges with a new crop, but as of today, a mediocre hemp crop is yielding a better return than an excellent tobacco crop." The future of hemp looks promising.
References:

Industrial hemp - Agricultural Marketing Resource Center
So you want to be a hemp farmer - Brian Barth, July 9, 2018
Legal hemp in 2019 may be a boon for stressed out American farmers David Carpenter, Forbes, Dec. 20, 2018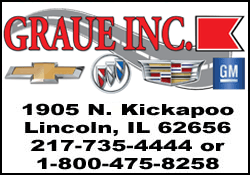 Read all the articles in our new
2019 Fall Farm Outlook Magazine