Updates to Logan County Zoning Ordinance on manufactured homes begins approval processes
Zoning Board of Appeals Public Hearing on ordinance changes to manufactured housing



Send a link to a friend Share
ZBA members present were Chairman Doug Thompson, Bret Farmer, John Fulton, Judy Graff, Derek Martin and Scott Noltensmeier.

D'Andrea summarized the changes being made to Sections 10.3 and 13 of the zoning ordinances, which discuss the procedure for the planning commission making recommendations.

Changing these sections will "allow the Zoning Board and County Board to consider applications if the Planning Commission is not able to take action on an application."

D'Andrea said they have "tweaked" the language to still run applications through even if the Regional Planning Commission does not have a quorum to take action, which will keep ZBA hearings from having to be pushed back. The Regional Planning Commission would still be able to give input to the Zoning Board of Appeals.

Martin asked about the role of the Regional Planning Commission.

The Regional Planning Commission looks at everything from a general long-term planning perspective. D'Andrea said the planning commission decides whether (land) uses fit in with the Logan County Comprehensive Plan. However, the commission does not go through the criteria for conditional uses like the ZBA does.

The ZBA unanimously approved motions made by Noltensmeier to approve the changes to zoning ordinance sections 10.3 and 13.

Next, the ZBA considered amendments to sections of the zoning ordinance related to certificates of occupancy, mobile homes and definitions.

With the manufactured homes, D'Andrea said they will be exempt from the inspection process for structure construction since they are built to set standards.

Inspections by an Illinois State licensed home inspector shall be required for certain exterior components including stairs, handrails and porches.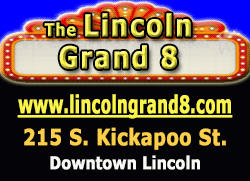 Manufactured home older than three years moved to a new location shall have pre-drywall inspections that include foundation, floor, wall, roof structural, plumbing, electrical and rough-in components; windows and exterior doors and HVAC systems.

Section 3.41-2 on permitted uses in agricultural districts has been amended. D'Andrea said he has deleted the section on mobile homes and mobile home parks to do away with allowing the old-style pre-1976 mobile homes and parks.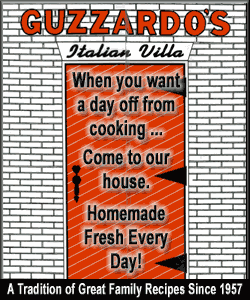 D'Andrea said language about mobile homes as a conditional use has also been deleted from Section 3.52-3 and 3.53-3 on single family residential district and section 3.53-4 on two-family and multi-family residential districts in agriculture zones or villages.
People have called D'Andrea to say they want to buy five acres and put a mobile home on it.

ZBA members also had questions about existing mobile homes.

D'Andrea said mobile homes can be used as temporary dwellings during building projects after disasters, but the county is looking for more permanent structures. If a mobile home is torn down, they cannot put in a new one. They would have to put up a manufactured or modular home.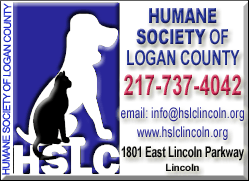 In Section 15.2 on definitions, D'Andrea said the definition of a dwelling will include manufactured or modular homes. Recreational vehicles or mobile homes will not be considered a dwelling.

For the definitions of manufactured, mobile and modular homes that are being added, D'Andrea explained some of the differences between them.

D'Andrea said manufactured and modular homes are built according to different standards and codes though both are like "stick built" homes. The intent is to have more permanent structures.

Fulton asked if modular homes are prefab.
D'Andrea said yes. The modular homes are craned onto a flatbed, transported and craned off the flatbed onto a foundation. They have no I-beams and are often moved section by section.

Manufactured homes are also considered prefab since they are put together in a factory, but are more portable than modular homes and can be brought in on its own wheels then placed on a permanent foundation.

After brief discussion, the ZBA unanimously approved Noltensmeier's motion to approve Sections 12.2, 3.41-2, 3.52-3, 3.53-3, 3.54-3 and 15.2.

These recommendations would be brought forward at the Logan County Board at their workshop on Thursday, September 12 and voted on at the Regular meeting on Tuesday, September 17.

[Angela Reiners]
Related information
Logan County website
Zoning Board of Appeals – Comprehensive Plan, Zoning Ordinance