Updates to Logan County Zoning Ordinance on manufactured homes begins approval processes
Logan County Regional Planning Commission review



Send a link to a friend Share
The Logan County Regional Planning Commission (RPC) met last Wednesday, September 4th and the Logan County Zoning Board of Appeals (ZBA) on Thursday, September 5th to hear and consider several zoning ordinance amendments.

Regional Planning Commission members present were Chairman Blair Hoerbert, Vice Chairman Dave Schonauer, Tom Anderson, Jeff Hoinacki, Phil Pickett, Kevin Bateman and Bob Farmer. Also present were Logan County Zoning Officer Will D'Andrea and Logan County Highway Engineer Bret Aukamp.

D'Andrea said last year the county amended the zoning ordinance to require a certificate of occupancy for new houses. As a part of that, inspections of new homes are required.

Recently, there was discussion about how to deal with modular and manufactured homes. D'Andrea said modular homes are considered to be like "stick built homes" and manufactured homes are more like mobile homes.

The county had to decide how to deal with manufactured homes. D'Andrea said language about manufactured and modular homes is being added to Section 12.2, which spells out the inspection process.

One addition is that "manufactured homes older than three (3) years from the current year's date that are moved to a new location shall require inspections in accordance with ASHI/InterNACHI standards."

D'Andrea said the manufactured and modular homes "are exempt from the inspection process as it relates to the structure construction as they were built to set standards and contain the appropriate red or yellow seal from the manufacturer." Inspectors would not have to look at wall and roof components since that is all done at the factory.

However, there are other components that must be inspected. D'Andrea said an inspection by an Illinois state licensed home inspector shall be required for foundation components, exterior stairs and handrails, surface drainage, porches, decks, entrance steps and patios.

Aukamp asked how a manufactured home older than five years would be inspected if he wanted to move it, but D'Andrea said only manufactured homes built less than three years ago may be moved.

Several sections with language on mobile homes and mobile home parks have been deleted from the zoning ordinance because the county wants to do away with allowing mobile homes in the county. D'Andrea said most of the them are in smaller areas of the county.
Schonauer asked if the old mobile homes are grandfathered in.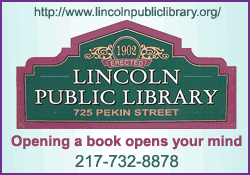 D'Andrea said they are still allowed if they are already on a lot or in a mobile home park.

Bateman said the mobile homes cannot be moved from one location or section of the county to another.

Other ordinance amendments include definitions that have been changed or added to Section 15.2 of the zoning ordinance.

The definition for a dwelling will now be "A building or portion thereof designed or used exclusively as a residence for one family and that includes provisions for sleeping, cooking, eating and sanitation."

D'Andrea said "a dwelling shall include manufactured or modular homes, but not including boarding or lodging houses, motels, hotels, tents, cabins, recreational vehicle, or mobile homes."

Bateman said campers cannot be used as a permanent dwelling, which they added to the ordinance in the past few years.

Aukamp asked whether a mobile home or camper trailer could be used as a dwelling while someone is building a house.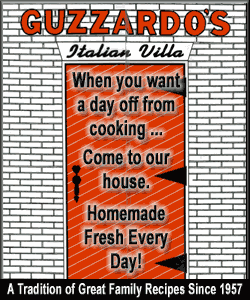 Bateman said if a house got destroyed in a storm or fire, it could be used as a dwelling, but only for a certain length of time unless the zoning officer grants a permit.
D'Andrea said campers can be used when constructing a new dwelling or after a natural disaster. They must be set apart from the structure and set up with a septic system. The maximum length is one year; then they must be removed.

Other additions to Section 15.2 include definitions for manufactured, mobile and modular homes.

A manufactured home is "a transportable, factory-built structure that is manufactured in accordance with the Federal Manufactured Housing Construction and Safety Standards Act of 1974 [which went into effect June 15, 1976] and that is designed to be used as a single dwelling unit. Manufactured homes can be identified by a red seal that states compliance with the Act and is generally placed on the rear of the structure or on the electrical panel box. Manufactured home shall be placed on a permanent foundation."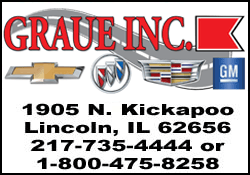 A mobile home is "a transportable, factory-built structure that was manufactured prior to the enactment of the Federal Manufactured Housing Construction and Safety Standards Act of 1974 [which went into effect June 15, 1976] and that is designed to be used as a single dwelling unit."

A modular home is "a transportable, factory-built structure that is manufactured in accordance with local, state, or national building codes and the unit is inspected and certified at the factory that it meets said standards and that is designed to be used as a single dwelling unit. An Illinois approved modular dwelling will have a yellow seal on the electrical panel box or on the inside of the kitchen sink cabinet. Modular dwellings manufactured at a factory in Indiana will contain the seal of approval from the State of Indiana. Modular homes shall be placed on a permanent foundation."

D'Andrea said the standards for modular homes are usually more restrictive. These homes come in set pieces and there are no I-beams or wheels they are wheeled in on. They are strapped or craned onto a flatbed truck and hauled in.

Werth asked how these changes would affect taxing structures.

D'Andrea said modular homes are taxed as real estate.

Commission members unanimously approved Bateman's motion to accept the changes in the ordinance.

Other amendments

Other amendments were to Sections 10.3 and 13 of the zoning ordinances, which explains the procedure to allow the zoning board and county board to consider an application if the planning commission is not able to take action on an application.

D'Andrea said that is due to the difficulty of getting a Regional Planning Commission quorum some months, which means they cannot take action on items.

The items that will go forward to the Zoning Board of Appeals will still be brought before the commission but if there is no quorum, they will not take action or make a recommendation.

Aukamp said at times, they have run into problems with no quorum, and even with a quorum they have not always made recommendations or taken action, so it makes sense to allow for a bypass that allows items to continue to move forward.

Commissioner members unanimously approved Tom Anderson's motion to recommend the changes to the ordinance.

These amendments were brought forward at the next evening's Zoning Board of Appeals Public Hearing.

[Angela Reiners]