Logan County lowers permit fees for solar farms



Send a link to a friend Share
At the Logan County Board meeting Tuesday, April 21, the board voted on permit fees for Solar Farms.

The Planning and Zoning Committee discussed the permit fees at their March 4 meeting. At that meeting, the committee heard from Erin Baker of Apex Clean Energy, who is working on developing the Mulligan Solar Farm Project.

The Mulligan Solar Farm Project is in the final stages of site control and working on a permit application. Baker has asked about lowering solar farm permit fees because permit fees are significantly higher than those for a wind project. For a 70-Megawatt project, Baker said these fees would be almost $1 million more than wind farm permit fees.

Since solar projects are becoming more cost competitive, Baker asked the committee to look over rates for these fees and consider modifying them.
Since that meeting, Logan County Zoning Officer Will D'Andrea has been researching the fees in other counties.

Tuesday, Planning and Zoning Committee Chairman David Hepler brought forward the following motion.

To set Solar Farm permit fees at:

$1,000 for 0-1 MW (Megawatts)
$3,000.00 per MW for 1-70 MW
$2,000.00 per MW for 70-100 MW
$1,000.00 per MW for 100 plus MW
On Thursday, board member Dave Blankenship asked for comparisons to other counties.

Hepler was able to get a comparison from D'Andrea showing that permit fees for a 150-Megawatt Solar Farm were $980,000.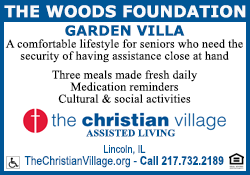 To help set the fees being considered, Hepler said he referred to formulas used by Champaign County and McLean County.

While agreeing that the current rate is too high, board member Chuck Ruben said those numbers seem too low in comparison to wind farm fees.

Generally, solar farm permit fees are much higher than those for wind farms.

Ruben said wind farms have other fees like road use agreements, so there is more to it than just permit fees.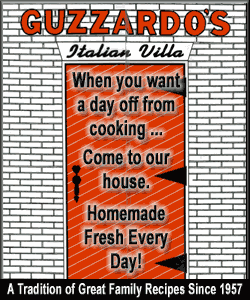 With wind farms and solar farms, board member Annette Welch said the footprint is much different. She said these rates are very competitive and she does not want to charge astronomical rates on a private level.

For those asking for lower permit fees for solar farms, at the recent planning and zoning committee meeting Ruben said they wanted the county to be fair.

Baker, the Apex representative, wanted something comparable to fees for wind farms and Ruben sees no reason to cut below that.


In terms of actual electrical output of the [upcoming] solar project compared with a wind project, Baker told Hepler the permit fee for the wind farm would have been $192,000. Hepler said this formula would make the permit fee $208,000, which the developers find acceptable.

In setting fees, Hepler said this formula keeps us competitive though it is a little above what it would have been.

Ruben asked whether the board needed to approve these fees by a certain date.

If not approved soon, Hepler said it could be an impediment to the project moving forward.

The industry is trying to contemporize formulas, Hepler said, and these amounts give D'Andrea time to do that and move [the Mulligan Solar Farm] project forward.

The project set to begin next year could generate at least $700,000 a year in revenue for the county.

The board approved the fees with an 8-3-1 vote.

Janet Estill, Bob Farmer, Cameron Halpin, David Hepler, Steve Jenness, Bob Sanders, Annette Welch and Jim Wessbecher voted yes.

Dave Blankenship, Chuck Ruben and Emily Davenport voted no.

Scott Schaffenacker abstained.

[Angela Reiners]