King/Kinzie Breakfast to Feature LC Criminal Justice Professor Donna Bradley


Send a link to a friend Share
Donna Bradley, PhD., J.D., Criminal Justice professor at Lincoln College will be the featured speaker for the 12th annual Dr. Martin Luther King, Jr./Joyce Kinzie Breakfast at Lincoln College, set for Monday, January, 20th. Tickets are now available for the event, which will be held in the Lincoln College Dining Hall located within the Meyers-Evans Student Center on the Lincoln College campus. The doors will open at 7:00 a.m. with the program beginning at 7:30 a.m.

The annual event raises funds exclusively for the Martin Luther King, Jr. Minority Student Scholarship. It was co-founded in 2009 by Rev. Glenn Shelton and Lincoln businesswoman Joyce Kinzie, who passed away in 2010. The scholarship assists a Logan County minority student while attending Lincoln College. Since Ms. Kinzieís death, the annual breakfast has continued at Lincoln College, honoring her accomplishments and wishes to provide academic assistance to students.

The event features a buffet breakfast and remarks by this yearís MLK Scholarship recipients, Kristyle Rufus and Nicholas Cunningham, as well as keynote speaker Donna Bradley.

Donna Bradley was born and raised in Memphis, Tenn. and began her teaching career at Lincoln College this Fall. She previously taught human resource management and criminal justice courses to graduate and undergraduate students at Webster University, Maryville University, St. Charles Community College, and Columbia College. Most recently, Ms. Bradley was the Director of Graduate Criminal Justice Programs for the Office of Accelerated Degree Programs at Lindenwood University-Belleville.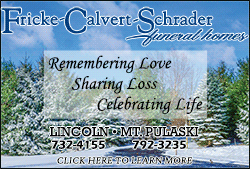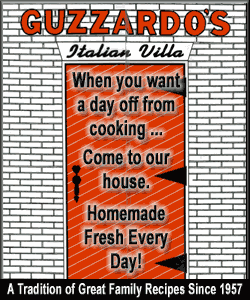 Ms. Bradley received a bachelorís degree from Brown University in political science, a masterís degree from Columbia College in criminal justice, a Juris Doctorate from Howard University School of Law, and a doctorate in public safety and criminal justice from Capella University.
Ms. Bradley is an attorney with more than 20 years of experience with a private firm, the Department of Defense, and the National Labor Relations Board. She also has more than 19 years of teaching and training experience in various venues. She previously served 16 years in an inner-city ministry, where she was responsible for ensuring compliance with human resource and employment law matters and advocating for a disenfranchised population, including ex-offenders, homeless persons, addicts, and other system-involved persons. Bradley, an attorney licensed in the Commonwealth of Pennsylvania, also served victims of sexual assault as a victim advocate, volunteer coordinator, and executive director of the Sexual Assault Center in San Joaquin County, Calif. She also worked as the education and outreach coordinator at St. Louis Metropolitan Equal Housing and Opportunity Council, where she educated realtors, landlords, tenants, homebuyers, and the community about housing discrimination and their rights under the Fair Housing Act.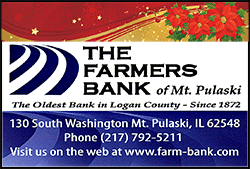 Tickets are $10; seating is limited so reservations are recommended. Call Tom McLaughlin at Lincoln College (217-735-7210 or tmclaughlin@lincolncollege.edu) to reserve tickets to pick up at the door. Tickets for the event are also available from committee member Rev. Glenn Shelton. Tickets will be sold at the door if seating is still available.
[Lauren Grenlund
Director of Public Relations
Lincoln College]