LaHood joins President Trump for signing of Phase One U.S.-China Trade Deal



Send a link to a friend Share
WASHINGTON, D.C.— Congressman Darin LaHood (R-IL) today joined President Donald Trump for the signing of the phase one trade agreement between the United States and China. Following the ceremony, Rep. LaHood released this statement:

"It was an honor to join President Trump today for the signing of the phase one trade agreement with China. For far too long, China has taken advantage of the United States on trade, and the phase one deal is a historic step forward that achieves real progress for producers in the heartland.

"Farmers and manufacturers in Illinois rely on the Chinese market to sell their goods. With today's signing, our producers will begin to regain that access with a significant agriculture purchase agreement. In addition, U.S. companies will see a more level playing field in the areas of forced technology transfers and intellectual property rights. After more than a year of negotiations, I am pleased to see a phase one deal come together, and I applaud President Trump, U.S. Treasury Secretary Steve Mnuchin, and U.S. Trade Representative Robert Lighthizer for their extensive work to negotiate this agreement. As a member of the Ways and Means Committee, I will continue to work with them to ensure that Illinois manufacturers and farmers have a seat at the table as phase two negotiations begin."



The Phase One Deal

The historic agreement requires structural reforms to China's economic policy in intellectual property, agriculture, financial services, currency and foreign exchange, and important aspects of China's technology transfer policies.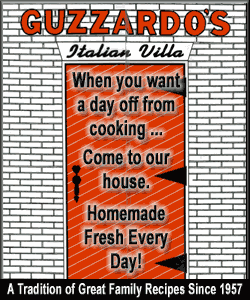 The deal establishes a strong dispute resolution system to ensure effective implementation and enforcement
Increases the import of U.S. services and goods over the next two years in a total that exceeds China's annual level of those services and goods in 2017 by no less than $200 billion

China is committing to purchase U.S. agricultural and seafood products in the range of $40 to $50 billion for the next two years

China has agreed to lift import prohibitions on a wide range of products, including poultry, processed meat, and certain pork, dairy, and seafood products, and will be eliminating unwarranted restrictions on U.S. beef as well
Background

As a member of the Ways and Means Committee, which has sole jurisdiction over trade, and co-chair of the U.S.-China Working Group, Rep. LaHood led a delegation to China in March of 2019 discuss the importance of a fair-trade partnership between the U.S. and China.

For Illinois, China represents one of Illinois' largest export markets, accounting for 25 percent of all Illinois agriculture exports. Illinois produces three of the top four commodities exported to China, soybeans, sorghum, and pork. Access to the Chinese market is critical for Illinois agriculture producers and manufacturers, and as the negotiations have unfolded, Rep. LaHood remained a strong advocate for reducing tariffs and cracking down on China's unfair trade practices.
[Office of Congressman Darin LaHood]