Invenergy presents wind project plans for east/northeastern Logan County



Send a link to a friend Share
Invenergy, a developer of sustainable energy, spoke the Logan County Board this month about plans to develop a wind project in the county.

Board members present Dave Blankenship, Emily Davenport, Janet Estill, Bob Farmer, Cameron Halpin, David Hepler, Steve Jenness, Chuck Ruben, Bob Sanders, Scott Schaffenacker and Jim Wessbecher. Annette Welch was absent.

The board heard from Greg Vanderkamp, who has been the lead developer of the project for almost a year. The name of this project would be the Logan County Wind Energy Center.

Invenergy is America's leading privately held developer and operator of sustainable energy solutions. Based in Chicago, the company has nine existing projects in Illinois. The company invests $160 million annually in the home communities where projects are located.

Invenergy has successfully developed more than 150 projects totaling over 24,000 megawatts. These projects include wind, solar, natural gas power generation and advanced energy storage projects.

The current proposed project has been in development for four years. Employees of Invenergy have been working in Logan County since 2016 doing studies and survey work.

Additionally, they have been talking to landowners to check interest levels about a wind farm project. Vanderkamp said they have been working with 70 landowners and may eventually have 80 or 90 landowners involved. Every week, they are meeting with landowners.

The wind farm project is planned in the northeastern portion of the county. Possible areas in the project footprint are Atlanta, Lawndale and Chestnut. Portions may be close to the Dewitt County line and south of Beason.

The targeted area of interest is around 23 thousand acres. Vanderkamp said they have close to 18 thousand acres of participating lands. Invenergy hopes to host 200 Megawatts worth of electricity and tie into the overall electrical grid.

The plan is to have approximately 68 turbines between 2.5 and 3 megawatts each. Vanderkamp said Invenergy is looking at several turbine models and are likely to use one from General Electric. Another model being considered is a Vestas unit, which is a bit bigger.

The company is trying to address concerns. Vanderkamp initially spoke to members of the board's Planning and Zoning Committee in July.
Ruben said a letter from the Federal Aviation Administration (FAA) showed the project would be in their flight path and asked about permissions.

As Invenergy submits locations, Vanderkamp said they are finding out where they may not place turbines. He said they are aware of the constraints and will factor them in.

Hepler asked about some of the technology the Department of Defense (DOD) may not approve.

One technology they are considering is an Aircraft Detection Lighting System (ADLS). Vanderkamp said it is a good one that diminishes lights at night. Both the FAA and DOD must sign off on it. If there is interference, Vanderkamp said the DOD will look unfavorably on it. He wants to find a solution even if it means using a different type of technology.

Halpin asked about possible interference with weather radar.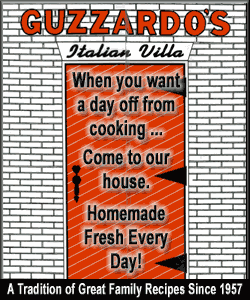 In talking to the National Weather Service (NWS), Vanderkamp said certain elevation angles come off the radar, so they are working to avoid those zones. Mitigation areas mean Invenergy must coordinate with the NWS. Also, turbines would have to curtail during high winds.
Before Invenergy asks for approval, Vanderkamp said they would have agreements in place.

Board members received handouts showing project details. Vanderkamp then gave a short presentation on where things stand on the development side.

Invenergy's plan is to provide electricity to power 65 thousand homes. More than $4 million would be invested annually in local taxes, landowner payments, wages and benefits. Invenergy is talking to many local tax jurisdictions about the project.

During construction, there would be between 200 to 300 local jobs. Once construction is done, there would be nine full time operations and maintenance staff.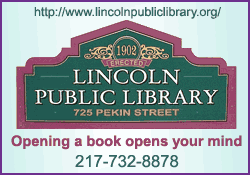 Other benefits Vanderkamp discussed are that the project would reduce carbon emissions and provide environmental stewardship. From an emissions standpoint, Vanderkamp said it is the equivalent of taking 75,000 cars off the road.

The project would also support education, emergency and veteran services.

After the brief presentation, Vanderkamp addressed more questions.

Ruben asked if there would be a control center for the wind farm in the county.

The plan is to build an Operations and Maintenance building somewhere within the project boundary. Vanderkamp said they are still working on a specific site for it.

Chairman Davenport asked what kind of certification, education and background full-time employees would be expected to have and if they would be from the county.

The company is hoping to hire locally from within the county as much as possible if there are individuals who meet the technical requirements. Vanderkamp said full-time employees would need to have electrical or mechanical backgrounds. Certification in a tech program from a community college would give individuals a leg up in the hiring process.

Invenergy has a relationship with University of Illinois and Illinois State University and also hires some of their graduates.

Hepler asked whether the project would include improvements of the Beason, Atlanta and Chestnut blacktops.

Invenergy would have road use agreements with the county and townships where the project is located. Therefore, Vanderkamp said they will make sure the roads can handle the construction traffic. Many roads would need to be upgraded to be able to handle the weight of certain trucks, tractors and trailers. Repairs would put the road back to at least the condition it was in prior to the project.

Invenergy hopes to apply for a permit and get approval from the board at the beginning of next year. Vanderkamp said they hope to begin construction in late 2021 and be in operation by late 2022.

[Angela Reiners]