Solar company would like Logan County's Enterprise Zone for construction phase



Send a link to a friend Share
At the Logan County Board's Planning and Zoning Committee meeting Wednesday, March 4, one focus of discussion was an enterprise zone and lower permit fees for a solar farm project in development.

Erin Baker of Apex Clean Energy is working on a solar development project in Logan County. Right now, the project is in the final stages of polishing off site control. The company is moving on to preparing a permit application to present to the county and go through that process.

Baker is asking the county and other enterprise zone administrators consider incorporating Mulligan Solar into the enterprise zone. Doing that would require a redraw of the enterprise zone boundaries.

In Illinois, wind has previously been designated as a high impact business, so it is automatically given a sales and use tax exemption. As of yet, solar has not been designated as a high impact business, so Baker said they are following the same sales and use tax standards as every other business.

This solar development project has notable financial impacts with around $7 million in sales tax.

Counties want to have the benefits that come with a business in order to give that exchange. Baker said there are several reasons it could be a win-win for the county.

Apex is not asking for property tax abatement, but just sales and use tax abatement. Most of the equipment would be bought outside of Illinois because modules and solar panels are not manufactured here. Therefore, Baker said most sales tax would not come to the county anyway.

Ninety percent of the use tax would be exempted in the enterprise zone and would be going only to the state of Illinois. Baker said there is really no loss to the county or other jurisdictions here.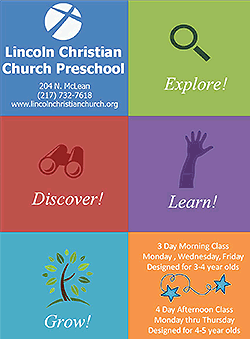 Committee member Chuck Ruben said the tax is paid to the state of Illinois, but he thinks a percentage of the tax comes to the counties too.

There is a big benefit to the project being in the enterprise zone to help it be cost competitive and not a significant loss of income to the county. Baker said the enterprise zone designation could be for just two years because their highest sales tax burden is during construction. The labor would occur during that time. After that project is complete, Baker said the boundary of the enterprise zone could be moved back.

The project could create 100 to 125 jobs during construction and Apex plans to source most of the labor from the local community. When the solar project is in the operational phase, there will just be a need for one or two full-time employees.
For financial modeling and planning, Baker asked for an indication of interest.

Ruben had questions whether the five percent state tax would be zero if equipment was bought outside of Illinois. He also wanted to know about the use tax, property tax abatements and what farm ground would be assessed at.

Ruben said farm ground property taxes are currently between $30 to $50 per acre. So he wanted to know what the amount would be when the property is covered with solar panels.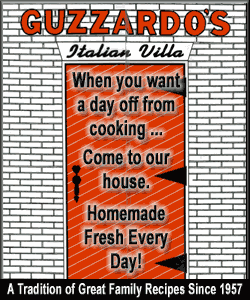 If buying equipment outside of Illinois, Baker said she did not think they would pay any Illinois sales tax. There would still be a sales tax burden as they would pay the sales tax of wherever they are buying equipment. The use tax is the relevant exemption and Baker said she will check the breakdown of the taxes. She is looking at various valuations. Ground would be assessed at five acres per Megawatt.
At five acres per Megawatt, Ruben said that would amount that would be around a million dollars per acre of assessed valuation. He also wanted to know the benefits to landowners who would be giving up several acres of farmland for the solar project. Wind farms take a small footprint out of farming, but a solar farm takes more acreage.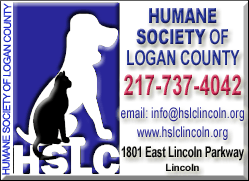 Though Baker would not discuss specifics, she said landowners are being compensated several times more than they would get for cash rent. The solar farm does put a pause on farming, but Baker said decommissioning is easier. The ground could be renewed after lying fallow for many years.

Consideration of permit fees

Planning and Zoning Committee Chairman David Hepler said at the current structure, permit fees would be close to $1 M. If it was comparable to the formulation for the wind farms, the amount would be just under $200,000.

Because permit fees are more than those for a wind project, Baker would like them lowered. Since solar projects are becoming more cost competitive, Baker asked the committee to look over rates for these fees and consider modifying them.

Ruben asked how Logan County's permit fees compare to other counties.

In the Midwest, Baker said the fees are highly variable, but she has found the fees to be between $150,000 and $200,000 in places where solar farms have been constructed. She plans to do more research on the amounts.

Highlander Renewables Vice President Stan Komperda said since wind farm capacity factors and power generation are much different than solar farms, they should not be taxed at the same rate.
If permits are taken out by 2021, Hepler said he would consider the same valuation as wind farms.

Committee member Cameron Halpin wants to see how sales and use tax split up. The Illinois website said a certain percentage goes to state and county where the material is being used. For example, Halpin said if someone buys a vehicle outside of Illinois, but it is titled and registered in Springfield, sixteen percent would go to Springfield and four percent to Sangamon County. It is not clear exactly how it is distributed.

Committee member Dave Blankenship said if the board is going to revisit the permit fees, they should also consider that environmental impact, decommissioning and repair are simpler on solar.

Logan County Zoning Officer Will D'Andrea will do a fee study and said he would have that information in the next month or two.

Baker will likely come back in May with more research.

Ruben said Baker would have more answers about the use tax and fees then too.

[Angela Reiners]