IESA Coronavirus update:
State Wrestling canceled

State Seventh Grade Volleyball in limbo

Music events to the discretion of local health authorities and schools
Send a link to a friend Share
[March 12, 2020] As recently as late this past Monday afternoon the recommendation of the CDC with respect to the corona virus (COVID 19) was "don't be scared, but be prepared". In the last 24 hours the views and perspectives on the virus, it's spread and containment, require that the IESA re-evaluate what we can do to balance member interests, the efforts and sacrifices of student-athletes and performers, families and coaches/directors, with our responsibilities as State Citizens. We are doing our best with a rapidly changing situation. The following update is provided for the various activities currently in progress for the IESA.
WRESTLING--- IESA received word from Northern Illinois University late Wednesday evening that the University is mandating that our event shall not be held this weekend due to the corona virus pandemic. Therefore, we are sorry to inform you that the IESA State Wrestling Finals scheduled for this Friday-Saturday, March 13-14 at the Convocation Center on the campus of NIU in DeKalb, IL have been cancelled. At this point in time, there are no plans to re-schedule the tournament. While this is unfortunate for many reasons, we have to comply with the directive from Northern Illinois University. The health and safety of our participants and fans attending the finals is our top priority. Given the nature of the activity, it is an unreasonable expectation to ask athletes to maintain weight controls for an unknown or extended amount of time. We are very disappointed for our athletes and schools who have worked very hard to participate in this event.
Please use the following two links for information from NIU: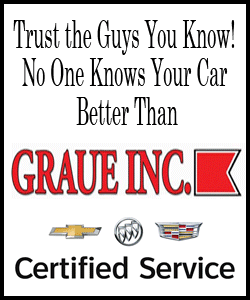 Many people have asked if there is a possibility of still holding the tournament at some other venue or some other format---for instance, holding the Class A tournament at one site and the Class AA tournament at another site. At this point in time, things are moving so fast that we hesitate to speculate on what we might be able to do. There is a real possibility that schools may be forced to close by the local or state public health department and then if we had something planned and those plans had to be changed, we have only added to the unfortunate circumstances. If, and we stress if, circumstances would allow IESA to conduct the wrestling state tournament in some format, we will certainly work toward that. But, nothing is guaranteed in terms of conducting the finals.
VOLLEYBALL--- The remaining 8th Grade regionals may be played as scheduled on Thursday, March 12. However, the 7th grade state finals asof this notification are in limbo. We are in contact with our host schools to determine if their district will allow the events to be held. As more information is received, we will keep the website updated.
MUSIC--- Contests will be conducted at the discretion of the host schools. Host schools need to be in contact with their school administration, local health department, and participating schools. If there are schools who choose not to attend their local contest, please notify Nicole Schaefbauer. If the host school chooses to reschedule the date of the contest, please notify Mrs. Schaefbauer and she will update the contest information on the IESA website.
This type of developing situation will no doubt leave our athletes/performers, member schools, and families with many questions. This is indeed unprecedented not only for IESA but for many other organizations across the country faced with the difficult challenge of conducting events. We are extremely sorry for the inconvenience and the disappointment. At the same time, we take seriously our responsibility to help slow the spread of this disease. We appreciate your patience and your diligence as all of us work to keep our school communities safe.
[IESA]