LCHS student arts displayed in Lincoln Art Institute



Send a link to a friend Share
Logan County Arts and their home at the Lincoln Art Institute once again hosted the annual art show for the students at Lincoln Community High School.

After working for many months on their art under the guidance of art teacher Lisa Miller, the students were able to see their art hanging on the walls of an art gallery for all to see. And as usual, the gallery was filled with artists, families eager to see the art their kids created, and the public out to support the creativity of these budding young artists.

Instructor Miller is in her second year at the school. "I love my job and this community," she said. As the only art teacher at the high school, she has full rein over the program. "We explore the full gamut of art from painting to ceramics. I have freshman through seniors in all of my classes, so it is fun to see the interaction between the different classes," she said.

Lisa is an artist in her own right and along with her husband who is a glass blower maintains a studio in Bloomington.

The show was carefully hung by gallery owner Moses Pinkerton to allow more space between the art this year so each achieves a sort of showcase of its own.

The newly painted walls of the gallery really make the art pop.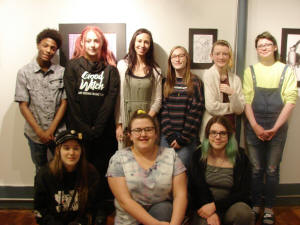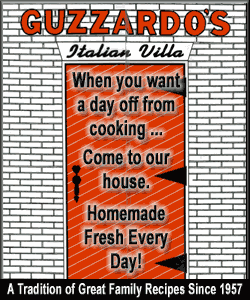 "I enjoy working with Mrs. Miller. She selects the art for the show, makes sure it is ready to hang, and delivers it on time. I really appreciate her dedication to the show and her students. She does a wonderful job," he said. For Moses, the bursts of color and the different styles, media, and subject matter are an additional pleasure of the exhibition.

The student art show will hang for a month until the April opening for Logan County Arts next themed show. If you want to view the student art exhibit, contact Moses Pinkerton at 217-651-8355 or Jason Hoffman at 309-287-3744 to open the doors of the Lincoln Art Institute.

[Curtis Fox]