Logan County GIS system to get updated equipment expanding use options



Send a link to a friend Share
Logan County GIS system to get updated equipment expanding use options

At the Logan County Board's Finance Committee meeting Tuesday, March 10, committee members heard about the need for more modern technology for Geographical Information System updates.

Logan County Zoning Officer Will D'Andrea said one of his goals with the Geographical Information System (GIS) is to expand its uses in various ways for different departments. He has worked with the city of Lincoln and the Health Department for different applications using low or no cost ways to reach out.

The Logan County Highway Department uses GIS extensively, so County Highway Engineer Bret Aukamp discussed his need for new equipment. The technology currently being used by the Highway Department is out-of-date.

About ten years ago when the county was first establishing GIS, Aukamp said the Highway Department purchased a hand-held computer and GIS receiver. The Highway Department has been using this equipment extensively for the past ten years to track data on county highways and townships and keep inventories on signs, guardrails, roadway and bridge maintenance.

The equipment is no longer functioning because the software is outdated and Aukamp can no longer keep information updated. Aukamp said he needs something new.

The Highway department is looking at a very high accuracy receiver which uses a computer application that will go on a smart phone. Aukamp said the application would be free with the subscription they have to the GIS software.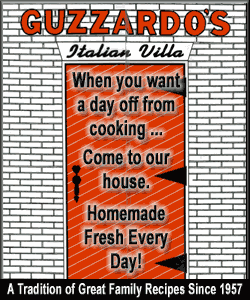 The Environmental Systems Research Institute (ESRI) supplies geographical information software and they have a data collector app for smartphones. Aukamp said the software is also compatible with the Tremble Base Station mounted on the side of the County Highway Department building. If the department gets the receiver, they could utilize the network they have access to.
Using the app would allow Aukamp and others to get highly accurate locations for anything they survey down to the sub-inch.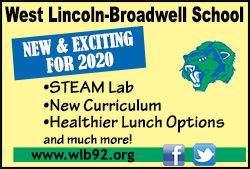 Finance Committee Chairman Chuck Ruben said the amount for the equipment is a little less than $7,700 and money from the GIS fund can be used to pay for it.

Since the is Geographical Information System is mostly built, Aukamp said GIS funds are mainly being used for parcel data and various maintenance activities. The new equipment would help the Highway Department continue to gather high quality data.

This equipment could also be loaned out to other departments entities needing data. Committee member David Hepler said the Health Department hopes to use it as a tool for reporting data.

The Finance Committee unanimously approved funding for the new equipment. Since it costs less than $10,000, Ruben said it does not need the approval of the full board.

[Angela Reiners]