Mount Pulaski Police Chief West
Take precautions to protect yourselves and your first responders
Send a link to a friend Share
[March 20, 2020] Due to the recent government requests to limit person to person contact and limit group sizes, the Mt. Pulaski Police Department is requesting community compliance.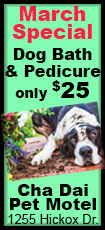 We as first responders do not have the choice to "isolate" like several other entities in our town.
We assure you that if police and/or medical assistance is necessary, you WILL be assisted. We simply ask that you limit the possibility of contracting the COVID-19 virus by complying with the short term "quarantine" so as to protect your families and your first responders from possible exposure to this virus.
This is a short term inconvenience that is likely to result in long term positive effect for our community and the country. We thank you for protecting your first responders.
[Tony West
Chief Of Police Mount Pulaski]